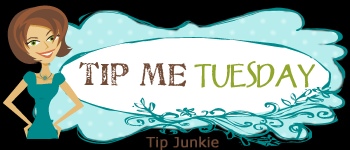 It's Tip Me Tuesday, where you can show off your creative tips and projects which enters you to win a fabulous prize! If you wan to know why I created Tip Me Tuesday, feel free to watch my video. You can check out all the Tip Me Tuesday winners page.

Christy Nelson.net writes about craft projects, tutorials, and host a monthly craft challenge.  Each month she sends craft supplies to those that purchase packets and they make something awesome with those supplies and compete for prizes.
1.  Make. Free Skirt Pattern: Pick Your Panels
2.  Learn. How to Make a Duct Tape Dress Form
3.  Snow Ice Cream Recipe
Blog:  Christy Nelson.net
Follow on Facebook
Twitter

A thrify crafty mom, who is passionate about charity work, juggling one lil man with autism and 2 sassy girls.. all while trying to keep my sanity
4.  i can always count on her
5.  s'getti day party
6.  late review – marley's 3rd bday extravaganza
Blog:  A Glimpse Into My World

JULIAN & Co. was created by a fashion forward mom who couldn't find a baby bracelet small enough to fit her premature son.  Using sterling silver and 18K gold, our handcrafted line is jewelry about love for families.
a.  The Birth Necklace Square, $59
b.  The Birth Bracelet, $219
c.  The Nursing Necklace, $99
Shop:  JULIAN & Co.
Follow on Facebook
Twitter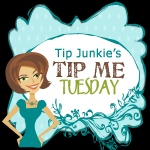 The lucky winner will receive a JULIAN & Co. Round Small Locket, $99
Next Tuesday, I will pick one MckLinky participant randomly.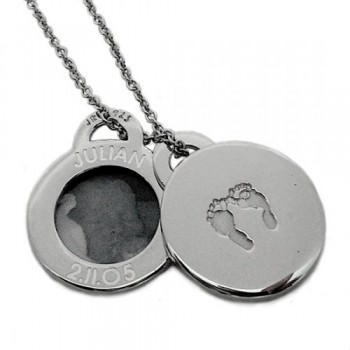 All bloggers are welcome to link a post to win a fabulous prize from a Tip Junkie Mom-preneur. Contest ends Friday at midnight.
Please link to your direct post. We can't find your project if you don't link right to it.
Add the Tip Me Tuesday button to your post, required to win.
A Bonus Winner

To encourage uniting our community, choose 3 entries next to yours and leave a lovely comment. I will pick a random commenter who will receive a FREE 6 month membership to the Visit Our Peeps widget. (no strings & no obligation.) Whoohoo!