Here are 12 ways to Display your child's artwork from Tip Junkie readers on how you can display your child's artwork.  If your house is anything like mine, you're being inundated with Christmas and holiday masterpieces made by your kiddos. Naturally, we want to eliminate the clutter but also give our little Rembrandt's proper credit for their hard work.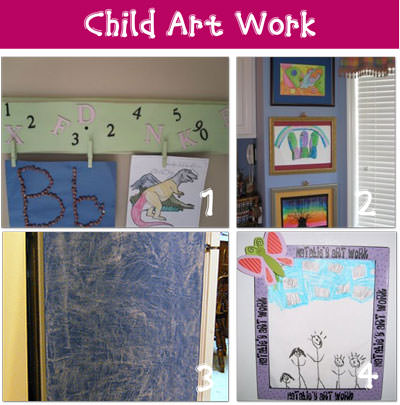 How To Display Your Child's Artwork
1. Andy's chilren's art board
2. Hang your child's artwork inside the painted area
3. Rachel painted the side of her fridge with chalkboard paint
4. Erin's tip is to frame your child's art on the fridge.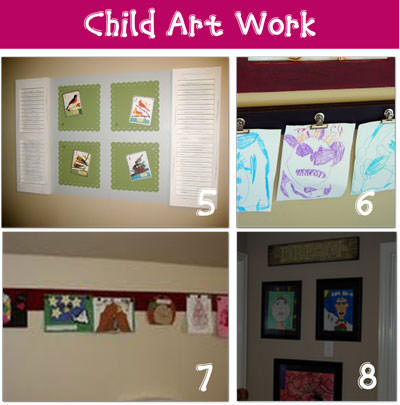 Children's Art Walls
5. Sarah's art wall window
6. Stacy submitted her child's art board
7. Magnetic paint stripe to showcase artwork
8. Frame artwork and create an entire wall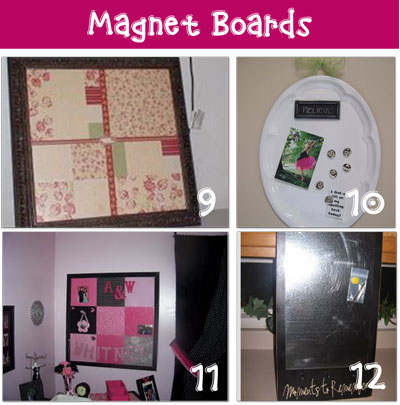 Magnet Boards
9. shabby chic magnet board
10. Sariah transformed a tray into a magnet board
11. Pottery Barn's scrapboard or bulletin board
12. Moments To Remember magnet board. $18