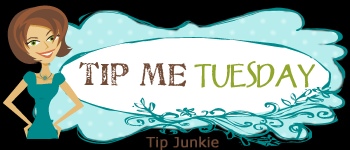 It's Tip Me Tuesday, where you can show off your creative tips and projects which enters you to win a fabulous prize! If you wan to know why I created Tip Me Tuesday, feel free to watch my video. You can check out all the Tip Me Tuesday winners page.
I will "Tip You" by featuring creative women and products from the Visit Our Peeps widget. Then you "Tip Us" by linking up your latest handmade, creative project, tutorial or party blog post. (I will be bookmarking my favorites and featuring them.)

At Indiechick Designs we offer blog design services tailored to your needs. We make blogs look Fabulous!
Shop:  Indiechick Designs

Verging on 40 is Fun, Food, Fashion, Moms & Family.
1.  Blabla
2.  Beauty Buff
3.  Cookware.com
Blog:  Verging on 40
Twitter

Christine Skaley Reid sells handmade, luxury, decorative pillows and throws with designer fabrics for your home decor.  This eclectic collection includes contemporary, modern, traditional, retro, cheap chic, eco, DIY pillow and throw kits,  plus two signature lines Pocket Pillows and Luxe and Found. New products added daily.
a. Floral Pillow Covers, $29
b. Shoe Pillow Appliqued for Girls, $59
c. Four Decorative Pillows, $96
Shop:  Christine Skaley Reid
Follow on Facebook
Twitter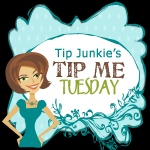 The lucky winner will receive a POCKET PILLOW Remote or Ipod Holder
in Ralph Lauren Black and White Houndstooth, $69 value.
Next Tuesday, I will pick one MckLinky participant randomly.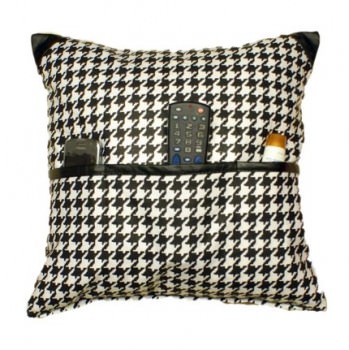 All bloggers are welcome to link a post to win a fabulous prize from a Tip Junkie Mom-preneur. Contest ends Friday at midnight.
Type in your blog name – then the tip. It makes it easy to read & will bring more traffic!

Example link:

Tip Junkie – Jewelry Organizer
Please link to your direct post. We can't find your project if you don't link right to it.
Add the Tip Me Tuesday button to your post, required to win.
A Bonus Winner

To encourage uniting our community, choose 3 entries next to yours and leave a lovely comment. I will pick a random commenter who will receive a FREE 6 month membership to the Visit Our Peeps widget. (no strings & no obligation.) Whoohoo!