Looking for some kid friendly Advent Calendar ideas this holiday season? Can't think of 25 original ideas? Then you'll love these adorable Advent Ornament Printables! Each ornament comes with an original, fun, and easy advent idea for you and your family!
Click here to download the Advent Ornaments
Supplies:
Cardstock
2" circle punch, or scissors
Lamination (optional)
Mini-clothes pins (can be found at any hobby store), or ribbon to attach ornaments to tree or garland
Directions:
You simply print, laminate for durability (optional), then cut or punch out ornaments with a 2" circle punch. Then using mini-clothespins attach each one to a mini-Christmas tree or a string of garland.
Starting on December 1 take down one ornament each day, and do whatever activity is on the back. You can choose to print my activities on the backs (they are included in the download) or you can print just the ornament fronts and write in your own activities.
Activity Ideas For Your Advent Ornaments:
1. Candle lit bubble bath
2. Make paper snowflakes & decorate
3. Fill Operation Christmas Child Boxes
4. Make personalized Christmas Ornaments
5. The Minivan Express
6. Root beer floats tonight!
7. Bake something yummy!
8. Make Christmas Cards for friends/family
9. Have hot chocolate and marshmallows
10. Make a pipe cleaner candy cane craft
11. Make Christmas Star Paper Chain
12. Make Candy Ornaments
13. Use Puppets to tell a bedtime story
14. Family Game Night
15. Make Gingerbread house with Nana
16. Dance and sing to Christmas Music
17. Make a Christmas craft
18. Dress Fancy for dinner tonight
19. Wrap Christmas Presents
20. Watch "It's a wonderful Life"
21. At home pedicures!
22. Watch a Christmas movie with popcorn
23. Read or Watch How the Grinch Stole Christmas
24. Make birthday cake for Jesus!
25. Merry Christmas! Open presents!
Hope you have a wonderful Holiday Season!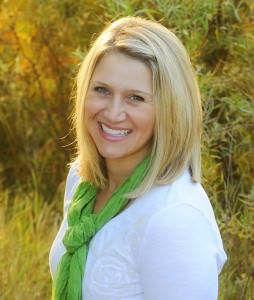 About the contributor: Erica is a wife, a mother to 4 awesome kiddos, and a homeschooler. She authors Confessions Of A Homeschooler that offers tons of free printables, resources, ideas and homeschool curriculum. She likes to digi-scrap and dabbles in graphic design and photography in her *free* time. Visit www.confessionsofahomeschooler.com for more great printables!