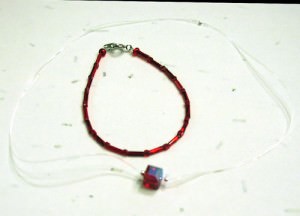 Make teachers, bus drivers, friends, etc. an easy but classy necklace and bracelet this year.  The perfect handmade gift to do in a pinch.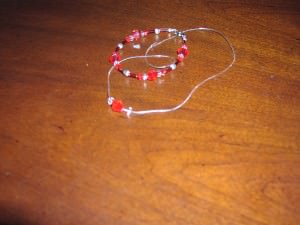 These beads where purchased at Hobby Lobby and attached to stretchy string.  Buy a cute tin to put them in.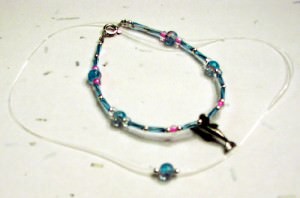 Add a school mascot charm to the middle for a teacher or other administration.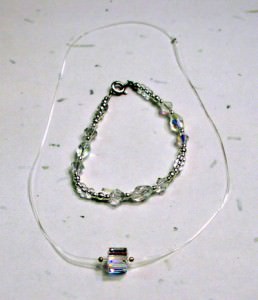 These pictures don't do them  justice. This clear one is my favorite one to wear with a T-shirt.
How to Make the Necklace:
1 square bead
2 small round silver beads
1 crimp bead
Stretchy string
Thread the beads and crimp the ends of the stretchy string together.  Voila!