Print Free File: Download
Have you ever experienced wrapping a quick birthday gift for a friend or family and you realize that you don't have a card or a gift enclosure that can go with it?
Whenever I whip up a quick gift, I would always snip a small card out of a thick cardstock or something like that and write on top of it. So uncreative and it leaves me feeling like a lazy, lazy person who cannot go the extra mile by attaching a cute card. So today, I'm just going to tackle this little problem of always not having cute gift enclosures on hand.
How to Make the free printable gift enclosure:
Print the cards on a letter size board (with 200-220gsm)
Cut them out by following the dashed lines.
Place them on envelopes, store and take them out whenever the need for a birthday gift card arises.
You can download an envelope template below.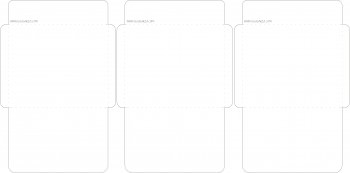 Print Free File: Download
Print the envelopes on any A4 size multi-purpose paper. Colored paper is highly recommended. Cut out envelope and use the dashed lines as folding guide. Once all flaps have been folded, apply glue on the west and east flaps (outer side) and stick the south flap to close.
About the Executive Homemaker: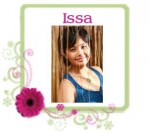 I'm Issa and I am a firm believer of using creativity in our everyday lives. I am not married (yet!) nor do I have kids whom I use my craft for but I am child inside (woohoo!) and whatever I do simply reflects my zest for creating and making things.
Join me at Issa Sarza: Creative Living and catch great ideas on how to live an inspiring and artistic life!