It's time for the 2nd Annual Christmas Card Contest! Here are several amazing homemade Christmas card ideas to make this year.
Submit your old and new handmade Christmas cards. Readers will vote for the winners who will receive some fabulous prizes from Mom-preneurs. Deadline to enter Dec 10th.
Here are last years nominees and winners for Homemade Christmas Card inspiration: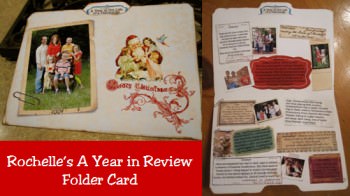 Entry #1:  Rochelle's A Year in Review folder Christmas card

Entry #2:  Rochelle's Digital Card w/ embellishments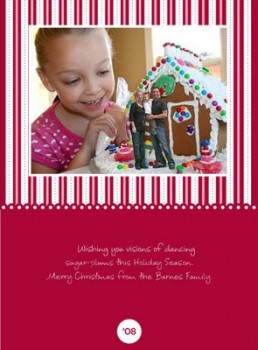 Entry #3:  Abigail's PhotoShopped Christmas card w/ family as toy pieces.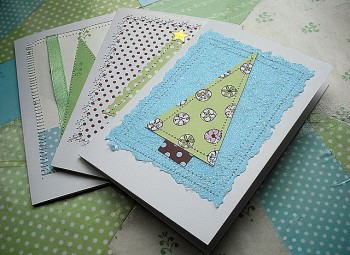 Entry #4:  Fern's stitched Christmas Card tutorial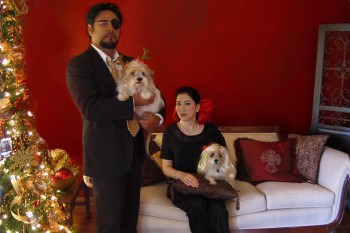 Entry #5:  Silly Bee's funny Christmas cards inspired by traditional photo cards.  Her husband has a perfectly good eye. 🙂
The Prizes

Tip Junkie readers will vote and the most popular three nominees
will win one product from these Tip Junkie Mom-preneurs.
1. A Sherbet Blossoms Design premade blog design package and installation, a $50 value.
2.  A a bracelet and earring set from The Mosy Scrapper
3. To be announced.
Submit this years and/or previous years Christmas Cards and
family letters to become a nominee.  We'll all be inspired on what to
make for next years card.  Deadline Dec 10th.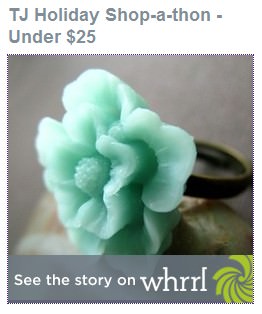 All of these items are from the TJ Mom-preneur Shops and most are handmade. So don't wait to place your order as these shops will be shutting down in the next week or so to fulfill their orders.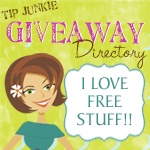 It's holiday shopping season! Cash is tight, so why not Subscribe to receive a listing once a day of what's being given away on the Tip Junkie Giveaway Directory? It just might help you stock up on some free gifts! Usually, you just have to comment to enter. It's easy!

This week on the Tip Junkie Community: Upload all your fun Christmas decorating, gifts, neighbor gifts, School parties, etc. It's show and tell Christmas style from some of the most creative women on the net! We are all still looking for idea. I hope you'll come and upload your photos, post your blog links, and share your favorite ideas.
No blog required – simply sign up and upload all your fabulous ideas on the Tip Junkie Community. Everyone is invited as we love to be inspired by other creative women. I hope you'll join us and show us what you've been up to for the Holidays. {{squeal in delight}}
Tonight's Christmas family tradition options: