Here are 20 homemade Christmas gift card , tags, and money holder ideas to make this year for Christmas!  Each tutorial has pictured instructions to make it easier to make at home.
In the meantime, I can see from the search requests that y'all are still looking for teacher appreciation gifts, cheap neighbor, and friend gifts.  So I've included an over-the-top (OTT) list at the end of this post.
Happy blog-jogging and I hope you'll tell these lovely Ladies (in their blog comments) that the Tip Junkie sent you!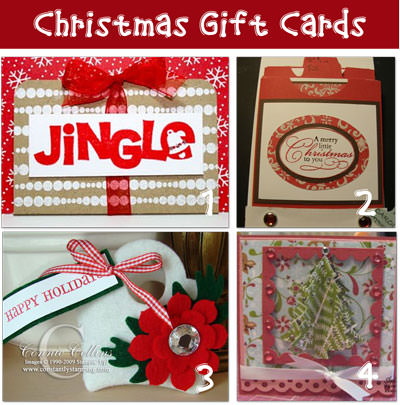 1.  Christmas gift card holders
2.  Dual pocket gift card holder tutorial
3.  Big Shot Felt Gift Card Tutorial
4.  Pop-up gift card holder tutorial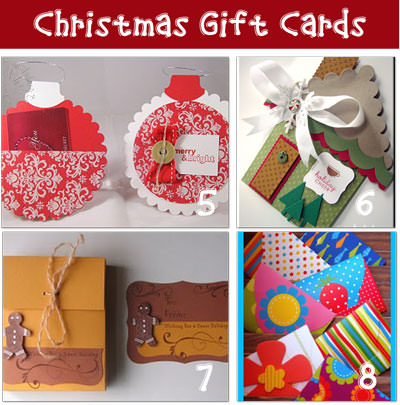 5.  Ornament Gift Card Holder Tutorial
6.  Holiday house gift card holder
7.  Gingerbread gift card set
8.  Fun DIY gift cards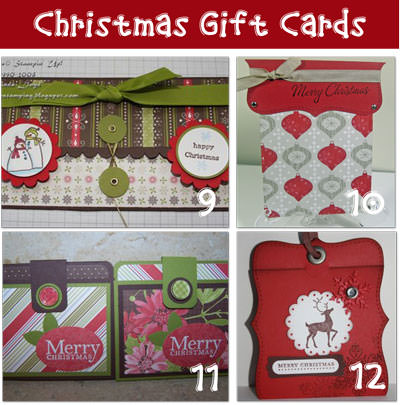 9.  Purely Stamping gift vouchers
10. Sharon's Christmas gift card holder
11.  Gift card holder wallet
12.  Top Note Gift Card Holder Tutorial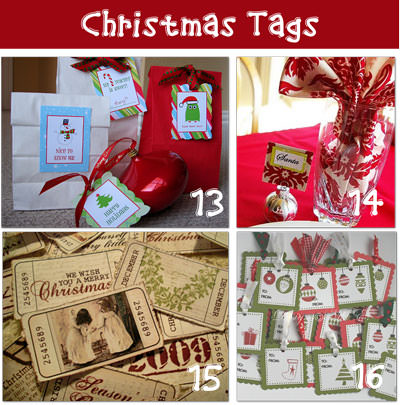 13.  Printable Christmas Tags
14.  Megs place card and tags tutorial
15.  Printable vintage style Christmas tickets
16.  Ornament gift tags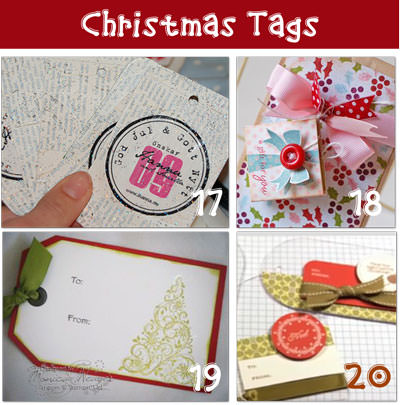 17. Glittery gift tags
18.  Handmade button gift tags
19.  Monica's Christmas tree gift tags
20.  Clear Christmas tag tutorial (video)
Creative Neighbor and Friend Gift Ideas:
Christmas Legends & Meanings Gift Ideas:
Just attach the item to it's corresponding poem for a lovely and meaningful gift spreading the Christmas spirit.  You can also find it in an ornament and attach is as the bow on top of a gift then use the back of the poem as the tag.
Teacher Appreciation Gift Ideas:
Girly Gifts for Friends:
Gift Card Holders: