Hi Everyone – Lowri here again to share some fabulous Christmas Papercraft Tutorials.
Clicking on the picture shown will take you right to the original blogpost and each and every one of these links has step by step instructions for making the projects shown. There is still plenty of time to try out these fun ideas so take a look and don't forget to leave us a link back with your finished project!
1. Create these adorable notebooks and mini-albums in a flash with this tutorial from PaperVine! You can use any size rectangle shaped paper, or try using printer paper with a patterned paper cover.
2. This fabulous hexagonal exploding box from Lisa is sure to delight any recipient. This blog-post has a very detailed tutorial showing exactly how to make it. This kind of project is fabulous for impressing non-crafty friends and makes for a wonderful conversation piece,
3. This amazing paper wreath from the red thread is perfect for decorating this festive season and it not as complicated as it looks with this lovely tutorial. Once you have mastered the technique, this project will come together really quickly and the pattern and concept can easily be adapted to any season simply by changing the color scheme.
4. Cover some old jar or bottle lids and fill them with delicious edible gifts. Check out this surprisingly simple method shown here using mod-podge. A fabulous way to give a unique and environmentally conscious gift!
5. Cassie has created this gorgeous wreath which doubles as a gift card holder! A hot glue gun will be your best friend for this project and you can of course create a larger wreath for decoration or smaller to hang on your Christmas tree.
6. There is a fabulous step-by-step tutorial showing how to make this Christmas Wreath on Sandy's blog. Using simple origami techniques, no glue is required to hold this stunning piece together – another project easily adapted to any season.
7. Gretchen shows us an awesome way to scrap our old Christmas cards! She shows us how to create a pocket for your scrapbook page for a great  card storage /keepsake idea for future generations to look at.
8. Whip up these 3-d cards for someone special for a real WOW factor! A template for two tri-fold cards is provided along with both metric and imperial measurements. These make fabulous gifts for the non-crafty and look wonderful on display.
9. These gorgeous little trees are so much fun. Decorate them with the kids for a snowy day project or make heaps in different sizes for a stunning display! You just need a little glue, some sharp scissors and some scrapbook paper.
10. This wreath made of stars is simply stunning – and the step-by-step tutorial is super easy to follow! This project would be perfect for using up your scrapbooking scraps and a hot glue gun will once again be your best friend!
11. Vicky made this wreath for Thanksgiving but it is so easily adaptable to any season – not to mention your kids will LOVE making it! Any grandparents will be thrilled with this fabulous and unique piece of art – what a great idea!
12. This ornament is so super-cute and suitable for all occasions in any color scheme! How About Orange shows us how to make it with strips of  just regular craft paper, a sewing needle and a couple of pretty beads
13. You won't believe what the base of this ornament is! A fabulous way to turn an unwanted product into a lovely festive decoration. The stark simplicity of this ornament is created using the inside of a tape reel and some plain coloured paper – genius!
14. These funky trees would look perfect in the center of any Christmas table! Using a styrofoam base and some scrapbook paper, you can create  a truly unique decoration for your home.
15. These paper ornaments are so simple but so effective. The colored blocks are cut from paint chip colour samples making this project not only fun and cute – but green too!
16. What little (or grown-up!) girl wouldn't love to find these paper dolls under the Christmas tree? This post contains a link to where you can download the dolls as well as instructions on how to complete your gift.
17. This elegant book-page ornament would make a great keepsake gift  – check out this great tutorial!  This project is made from folded book pages and though it will take some time – the end results will be totally worth it.
18. Recycle old containers with some scrapbook paper and make some homemade cookies – PERFECT neighbor gift! This gorgeous container here is actually a recycled potato chips container decorated with some scrapbook paper and some gorgeous ribbon.
19. This lovely puzzle idea from Lori definitely needs a closer look – what a fun idea!  This post contains heaps of fun ideas for sharing fun time with your family over the Christmas Holidays
20. Jazz up some plain ornaments with paper decorations ! Making custom ornaments can be really fun and way cheaper than buying them. Package them up for a wonderful gift or hang them around your home for a festive feel.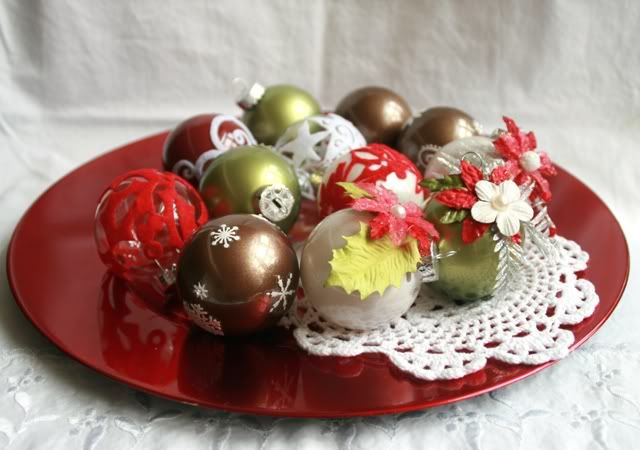 More Papercrafting Ideas:
About the Author: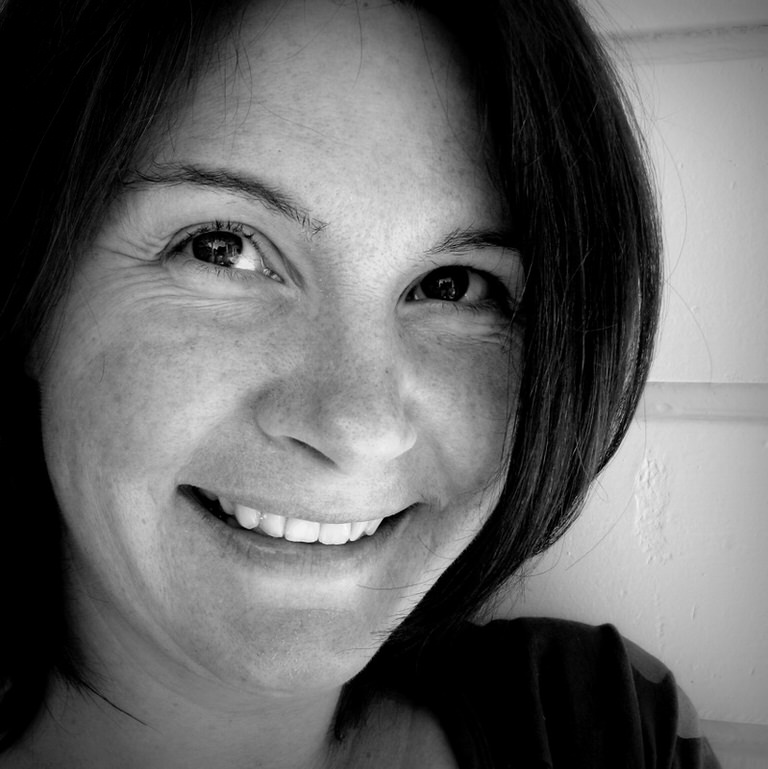 Lowri has a blog at PaperVine which is packed full of great papercrafting ideas and tutorials with the odd kids craft and cooking tip thrown in!  She lives on a vineyard in Marlborough, New Zealand with her husband and three young children.