Don't you just love a fun Christmas Party!  Tip Junkie is gearing up for Christmas with some fun Christmas party themes and ideas.  Hopefully, these will inspire you to host your own Christmas themed shin-dig for the holidays.
*  I hope it's cool as I'll be re-posting a few of my favorite Christmas DIY tutorials the next few weeks in case you missed them.  You can find almost anything here on Tip Junkie!
Related ➜ 40 Christmas Games & Party Themes [best parties ever!]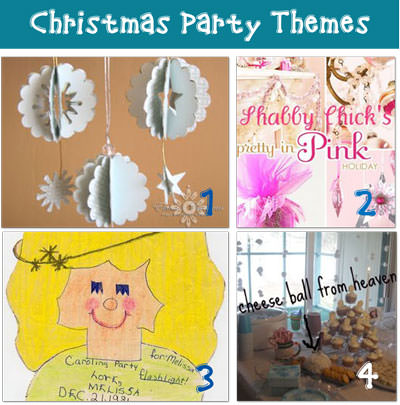 Christmas Party
1.  Elaine's ornament party
2.  Shabby Tiara's pink & white party
3.  Children Caroling Party
4.  Snowflake birthday party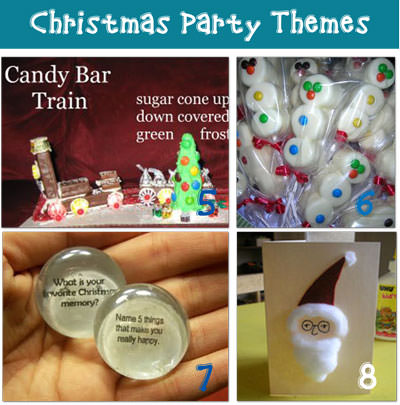 Theme Ideas
5.  Make your own Polar Express candy train
6.  Marshmellow Snowman tutorial
7.  Conversation Pebbles, conversation starters & decor
8.  Marie's classroom holiday party ideas
More Christmas Party Theme Ideas:
9. Cookie Exchange Party Ideas
10. 12 Days of Christmas Ideas
11. More Christmas Party Themes on Tip Junkie
12. Breakfast with Santa
13. Hollywood Party
14. A Musical Christmas
15. Christmas Around the World
16. Christmas TV Specials
17. A Victorian Christmas
18. Masquerade Ball
Want more?  Here are 11 more Christmas Party theme ideas on Tip Junkie.