Organizing your kids toys is now easier than ever! The best part is this system makes it really easy for them to clean up after themselves.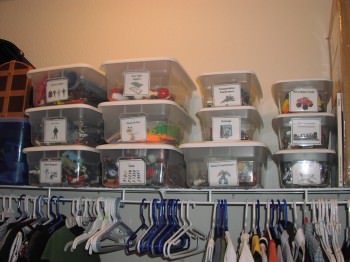 Print out these labels for shoe box sized and gallon size clear bins. I prefer the sterilite brand because they're cheap yet durable enough for everyday use.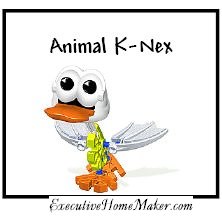 Print Free File:
Toy Bin Labels: Small (2920 downloads)
How To Use the Labels:
1.  Print (on card stock or regular paper)
2.  Use clear packing tape to attach the label inside the bin with the picture facing out.  Use tape on both, right and left sides.
Tip:
1.  Make sure the tape overs the edges of the label.  That way over time the label won't peal off.
2.  The picture shown is using both "shoe box" size bins and larger bins.  Use what ever size fits best in the space you have.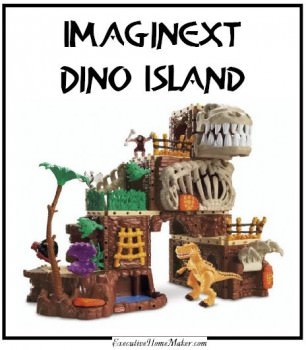 How to Make your Own Labels:
1.  Go to www.toysrus.com.
2.  Search for the toy you want to store.
3.  Right click on the picture and copy it.
4.  Paste the picture in your software editing program.  I use Microsoft Office Publisher.
5.  Add the name of the picture using your program.
6.  Print it out and attach to your bin.
You can use "shoe box" sized bins several ways:
1. Up high in a closet so you're in control how many toys are out.
2. In a game closet easily available for them to reach by themselves.
Small Bin Label Images:
Airplanes
Aladin
Army Men
Bean Bags
Bionicles
Bowling
Charlie Brown
Dinosaurs
Dress Ups
Geomags
Justice League
K-nex
Imaginext
Micro Machines
Motorcycles
Power Rangers
Puppets
Pool Table Supplies
Thomas the Tank Engine
Transportation Transformers
Transformers (other)
Trucks