Hey Ladies! I hope you had a fun weekend with your family.  My cooking tutorials and tips file is overflowing and it's time to show them off to you.   Enjoy!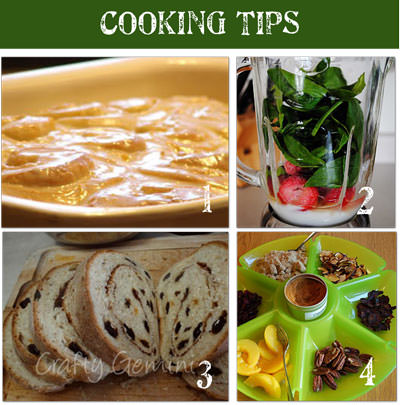 1.  Yummy Orange Roll recipe
2. Spinach Smoothie
3.  Whole Wheat Cinnamon Raisin Swirl Bread
4.  Fun help-yourself oatmeal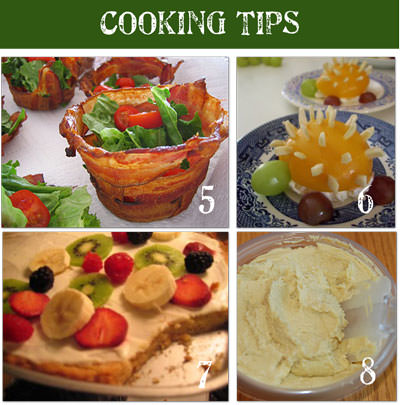 5.  Bacon Cups
6.  Porcupine salad
7.  Fruit pizza
8.  Homemade Hummus Photo Tutorial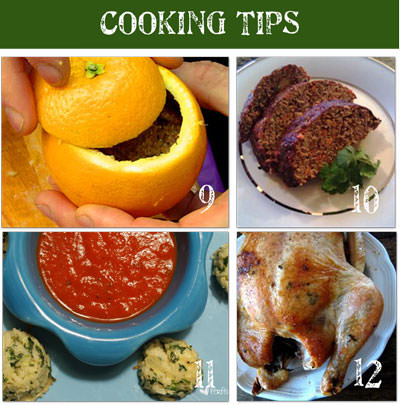 9.  How to make campfire muffins inside hollowed out oranges
10. Kid love'n meatloaf
11.  Spice up left overs with rice dippers
12.  Meal Planning:  Cook once eat three times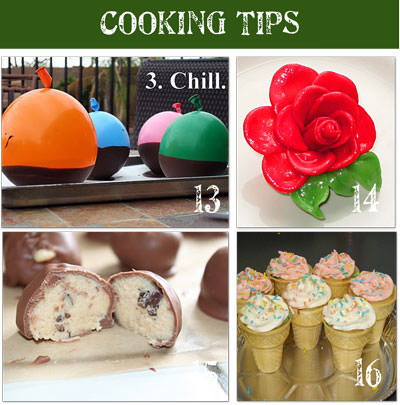 Desserts
13.  How to make a chocolate bowl
14.  How to make tootsie roll roses
15.  Chocolate Chip cookie dough truffles
16.  Cakes in Ice cream cones

Cooking Tips
17.  Easily fill batter into cupcake liners
18. Use shapes to make eating fun for kids
19.  New cupcake liners designed not to fade
20.  10 Easy Prep Foods You'll Always Find in my Freezer
I'm currently looking for cool ideas on these topics:
End of the School Year traditions, party ideas, traditions, and gift ideas
Graduation parties and gift ideas
Kids Activities for Summer – Boredom Busters
Everything Birthday: June 14th – 19th will be the Tip Junkie Birthday Bash
Submit your blog posts!  I can't wait to feature you while inspiring fellow Tip Junkies.