Emily and Kyrsten, my fellow Sissies, introduced some stellar discussion and tips on Making clipart look custom, Using typography the right way, and Working with color to find inspiration.  Now we get to continue the series with: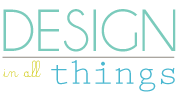 Inspiration for design is found everywhere!  My very favorite part of designing is allowing inspiration from every day objects flow into each of my projects!  Do you want to learn a secret?  You really don't need to be a master designer to transform a dull laundry room into a beautiful safe haven, an old light fixture into a chic chandelier, or [in our case today] an ordinary paper liner into an extraordinary conversation piece.

When you know beauty is in all things, you recognize it in the most unlikely places.  I humored my sweet husband by going to get tacos at a somewhat terrifying restaurant last week.  You know the kind I'm talking about – the kind you're afraid to look in the kitchen – one of those.  They delivered the standard chips and salsa, and I fell in love with the basket liner.  So much, in fact, I asked if I could keep the paper so I could use the inspiration to design these beautiful, functional coasters!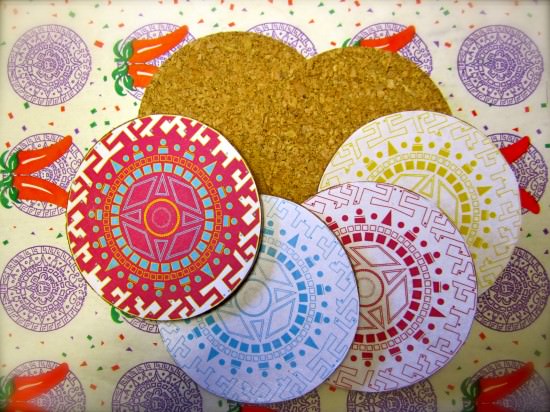 If you're having trouble finding the right colors or patterns, try looking at your favorite clothing, paint or furniture websites to find inspiration.  If I have severe design block on a project, simply browsing at shoes, rugs or door knobs will usually give me the boost of brilliance I need!  Check out this free printable influenced by Anthro's cutest little shirt dress.
It is nearly 2012 and I needed a desk calendar.  I wanted one that was clean and simple so I could look at it every day and not get so, so sick of it.  I was looking for pillows for my bed when I stumbled upon these beauties.  I could pretty much furnish my entire home with Caitlin's modern textiles!  One  type of the pillows have a beautiful Hampton-like quality that I loved!  I also needed a graphic to fill the negative space of my calendar.  I learned that bluebirds are considered to embrace the love, beauty and happiness within themselves.  Which is always a great motivator [especially after the holidays]!  Inspired by watercolor and textile design, I produced this desk calendar for January 2012.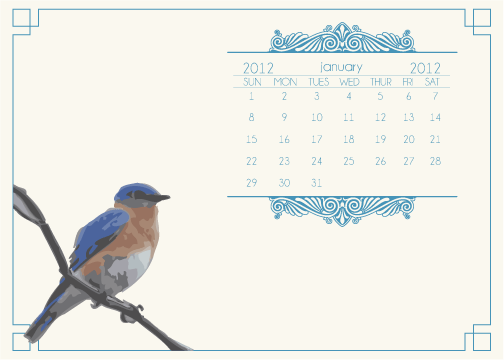 Laurie has thousands and thousands of incredible tricks and tips to help you design rooms, gifts, and more!  Don't be intimidated by the projects you embark to conquer!  Just follow the simple steps for the desired and astonishing finish. Discover design in all places beyond the keyboard and train your eyes to find the beauty in life!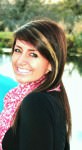 Hey Tip Junkies!  My name is Addie and I am so thrilled to divulge my design secrets with Emily and Kyrsten from Sissyprint !  I hope you enjoy our series on design and let this inspiration transform your projects into personal masterpieces!  Good Luck!