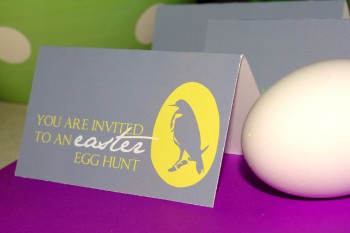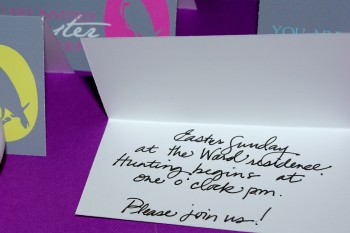 Print Free File: Easter Egg Hunt – Miniature Invitations
Here are some miniature invitations, perfect for your upcoming Easter egg hunts! You can upload the image into Illustrator, photoshop, or other editing software, and add text. It would be lovely to type up the party information onto a piece of vellum and slip it inside. Or even some hand-written cursive would add some whimsy.
These invitations are a spin off of these Easter tags, available at The Rubber Punkin. You could even print off the coordinating tags and use them as cupcake toppers, tags to a basket of Easter goodies, or to embellish other party favors.
About the Executive Homemaker: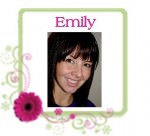 My name is Emily and I am so excited to be a contributor to Executive Homemaker! I live in the recreational state of Idaho with my gorgeous husband, he's seriously a cutie, and my two kiddos. My hubby is currently in the final semester of his graduate program and I get to stay home and enjoy Buster "J" and Lady "P."
Although my area of expertise is graphic design, I love to sew, crochet, doodle, play, and anything else that gives me a creative outlet. I have a blog of my own called
where I get to share my ideas with others and make strangers my friends. Stop by for a visit!