Print Free File:Download
This is a little something for our special Daddies. As you know, Father's day will be on June 20th. Celebrate your dad and the fact that he's alive and healthy. Love them every day and make sure they know that you do. I'll make sure my Papa knows that I love him. 🙂
To use the rosettes, download the free printable file and print on an A4 size cardboard or cardstock. Use these as decor for the big party you're throwing for your dad or you can use a double-stick tape and stick these to all the dads you know!
A matching set of gift tags can also be downloaded below: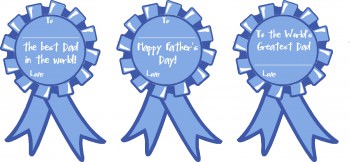 Print Free File:Download
To use the gift tags, you can print them on an A4 size cardboard of your choice and punch a hole inside each rosette where you can loop your ribbons through. You can also print these on sticker paper to make tagging your gifts easy.
Have fun planning your surprise Father's Day celebrations!
About the Executive Homemaker: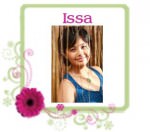 I'm Issa and I am a firm believer of using creativity in our everyday lives. I am not married (yet!) nor do I have kids whom I use my craft for but I am child inside (woohoo!) and whatever I do simply reflects my zest for creating and making things.
Join me at Issa Sarza: Creative Living and catch great ideas on how to live an inspiring and artistic life!