Here are some fun gift card holder tutorials to help spruce up a piece of plastic.  You fill them with gift certificates, IOU's, or cold hard cash.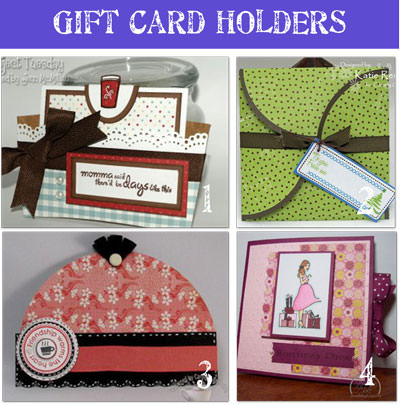 1.  Coffee sleeve gift card holders
2.  Petal gift card holder
3.  Beanie hat gift card holder
4. Ribbon gift card holder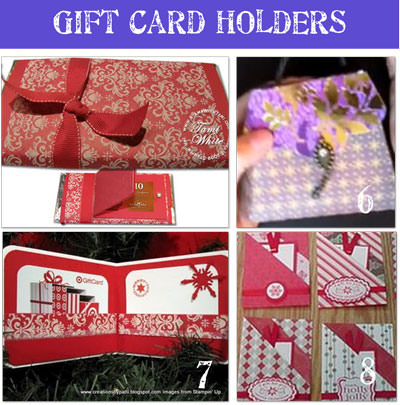 5.  Candybar and gift card holder
6.  Purse Gift Card Holder using the Cricut
7. Wallet gift card holder w/ bling closure
8. Double pocket gift card holder tutorial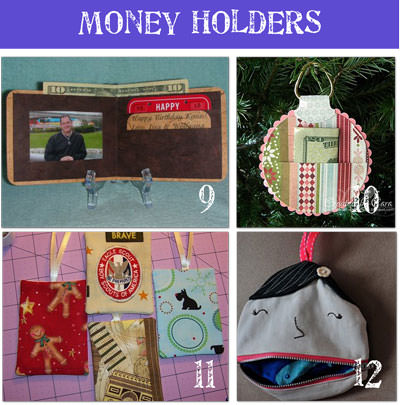 Gift Idea – Money Holders
9.   Birthday wallet money holder
10.  Ornament money holder
11.  Pickapocket tutorial
12.  ms. lipsie the pocket girl
13.  Purse money holder
14.  Gift Bag and gift card
15.  Money holder tutorial
16.  Holiday House Gift Card Holder Tutorial
I hope you'll tell these creative ladies that the Tip Junkie sent you.  If you're still looking for more handmade gift ideas you've hit the mother load.