Looking for some structure in your day, and maybe a little help with household duties? Check out my Interactive Kid's Chore Chart!  It's a free printable chore chart for kids to help teach responsibility.
Click here to download the Chore Chart Cards
Interactive Kid's Chore Chart
Supplies needed:
Cardstock (for my printable cards, tickets, etc)
Pocket Chart similar to the one in the photo.
Reward Stickers
Small Prize box (you can make this anything you like)
NOTE: Pages 24-29 are black and white images if you prefer not to print color.
Instructions for Slots:
1. Card with child's name
2. – 6. Mon – Fri Chore cards to be completed
7. Reward tickets earned, Sticker Sheets, Best" Bee-havior" awards
8. Extra Cards can be kept in the bottom slots
Directions for Use:
Put the assigned Monday – Friday task cards in the 2nd – 6th slots. When a task is completed, your child can turn the card backwards and place behind the remaining task cards for the day. (I used one color for each day just to try and keep things straight)
At the end of the day, look to see which tasks are completed and switch them out with reward tickets. At the end of the day or week, allow your child to spend his tickets on items in a small prize box (gum, candy, erasers, pencils, 5 Minutes iphone time etc). Instead of a prize box, you could also choose to let your kids exchange their tickets for money, we pay $0.25/ticket. This way they can save their money for something they want to buy, we also encourage them to tithe and save some of that as well.
If your child completes all the assigned tasks in a day, they receive a sticker on the reward card in the 7th slot. Once that reward card is full, they can exchange it for something more special like larger prize box, I use things like mini-Lego sets, Pet-Shop's, Polly Pockets, computer time, TV time, Wii Time etc. Really the prizes are up to you.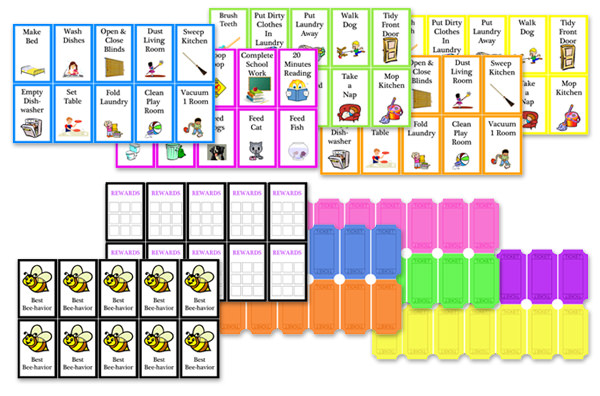 Hope the chore rewards idea works for your family!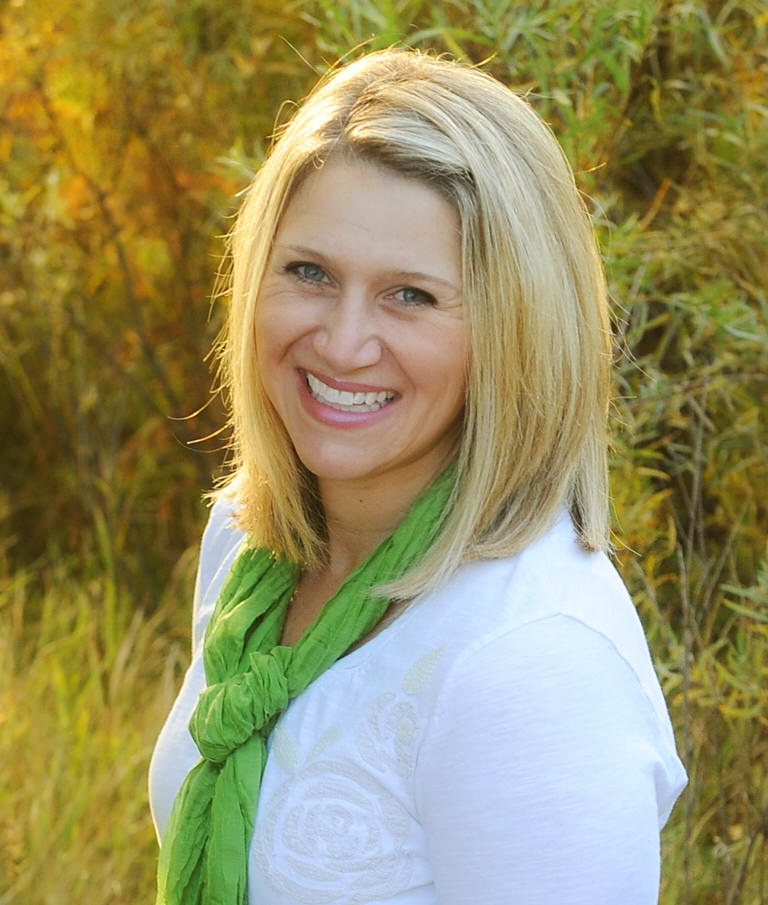 About the contributor: Erica is a wife, a mother to 4 awesome kiddos, and a homeschooler. She authors Confessions Of A Homeschooler that offers tons of free printables, resources, ideas and homeschool curriculum. She likes to digi-scrap and dabbles in graphic design and photography in her *free* time. Visit www.confessionsofahomeschooler.com for more great printables!