You won't believe how quick and easy it is to create this gorgeous basket with your Silhouette Cameo.
The Silhouette Cameo is known for its ability to precisely cut intricate patterns, and it proved it weight in gold with this basket. The ornate pattern on this basket is so gorgeous, this basket can be given as-is without additional decorations like flowers, bows or tags.
For my basket, I sampled a variety of decorations including flowers, bows and tags but nothing matched the delicacy of this basket. I decided a simple bow on the each side of the handle was enough to give my basket a subtle wow factor without taking away from the basket's organic beauty.
This basket is so versatile it will fit a variety of occasions, depending on the cardstock you choose to use. Imagine a set of these gorgeous baskets pulling double duty as name place-cards/favor boxes at a wedding, or as a gift basket for a get well present, or a baby shower, a May Day gift, an Easter basket, a little basket, a tea party favor…you get the idea. The possibilities really are endless.
Best of all, since the Silhouette Cameo does most of the work, this is a quick and easy project for the busy crafter.
Supplies:
Silhouette Cameo
Silhouette Studio Software
Silhouette 'Basket Curved Ornate' Dimensional Shape
Heavy Duty Pattern Cardstock
White Ribbon
Instructions:
1. Open Silhouette Studio.
2. Select your dimensional basket cut file(s) from your Silhouette Library.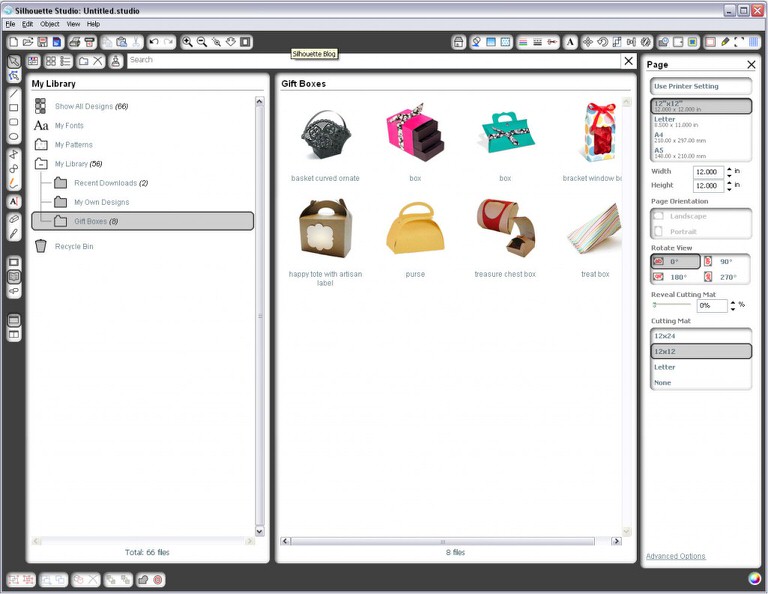 3. View your files on the virtual mat. Is the cut file the size you want? Is it in the right position to the pattern on you paper?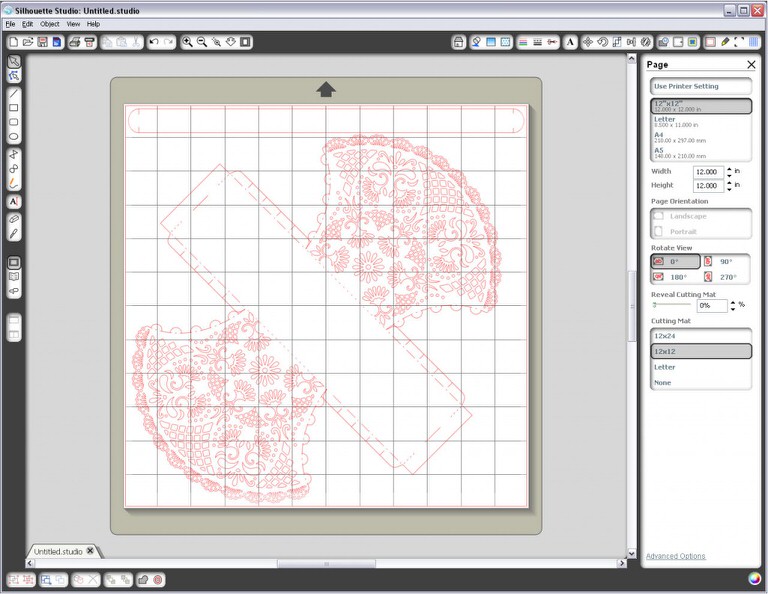 4. Set your cut settings. Be sure to double-check your speed and blade depth. I set blade depth to 3 and my speed to 1 because of the delicate pattern of this basket.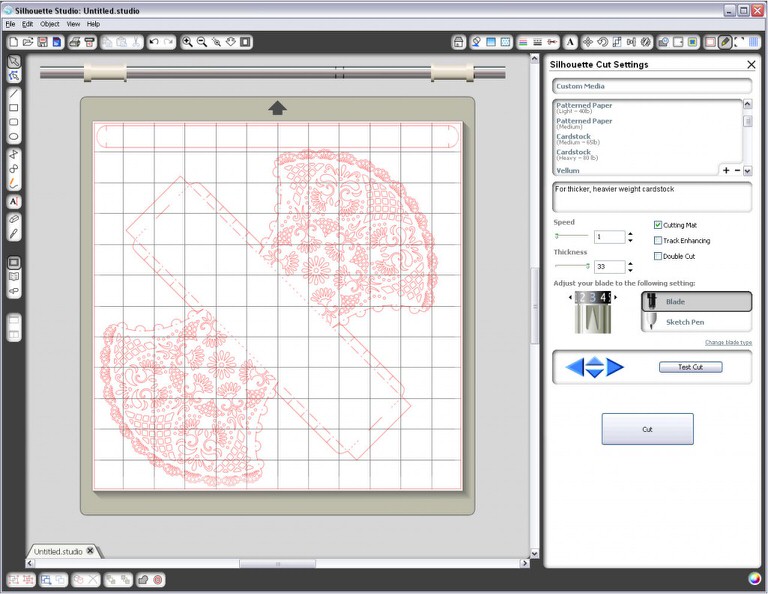 5. Select cut and watch your Silhouette work its magic.
6. Carefully lift your template off the cutting mat. If needed, use a spatula or scraper to keep from tearing the paper.
7. Assemble dimensional basket as instructed.
8. Decorate your basket.