Promoting creative women is the #1 goal of Tip Junkie. Today, Amy with Mom Advice is sharing her 5 Tips for Successful Blogging . She is sharing how she has found success and fulfillment through blogging.
In an effort to empower you, our readers and fellow creative souls, we would like to welcome you to the Blogosphere's version of the Master Class. Just like Oprah's Master Class on OWN, but for Bloggers.
What is Oprah's Master Class on OWN?
It's a biography series that shares hard-won insight from extraordinary achievers whose paths have inspired Oprah—and countless others.  There are always 3-5 lessons that viewers can take away from their shared experiences and it is truly inspiring and empowering.  We are hoping to do the same here on Tip Junkie by featuring successful bloggers.
We will be regularly featuring inspiring bloggers who have found success and fulfillment through their online endeavors. Join us and find yourself empowered through their words of wisdom.
Amy with Mom Advice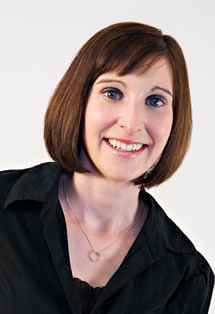 Introduce yourself to Tip Junkies.
Foodie. Bookworm. Novice photographer. Java junkie. Knitter & hot glue gun toting extraordinaire. A lover of the simple and family-centered life. Happily living this contented existence within a penny-wise budget and showcasing it on MomAdvice.com for almost eight years now.
1.  What do you think every new blogger/Mom-preneur should know?
Write What You are Passionate About
I knew from day one that I was passionate about saving families money and showcasing ways to make their life beautiful for less. I could talk all day and night about how to change life's little budget-draining habits, I loved to share how families can create a restaurant experience within their own home, I loved anything that was free, and I loved finding ingenious ways that others have found that too. I still love it and it is still what I am talking about today.
I will admit, reading my earlier work makes me cringe a little inside, but it also has served to remind me how far my writing has come. Even in those cringe-worthy days, that passionate life was fiercely alive. People ask me all the time if I encounter writer's block and the short answer is no. The longer answer is, I don't have writer's block because I am wildly passionate about what I am talking about and I live my life with that same passionate. While I have never really had an editorial calendar necessarily, I do have a flow for my writing that has served this passion for frugality well. Find what you are wildly passionate about and make that your top priority. If you are not passionate about it, no one else will be either.
You are Worth More Than Free Yogurt
Free stuff is often one of the perks that bloggers get most excited about. As someone who was watching her spending, it was something I was very enthusiastic about when I started. Here's the thing I wish someone would have told me…your blog is worth more than a carton of free yogurt.
I use yogurt only as a free analogy, but I am saddened at how many seem to compromise their blogging space for free stuff. I would encourage you to really think about what your time is worth and select opportunities that are really worth the time you are spending on them. Focus your efforts on the things that promote your passions and that will benefit your community.
This means you have to turn down opportunities, it means you will be overlooked for trip opportunities, it means you might not be able to receive a pay check from a company… and you know why all that is okay? Because your readers will respect you. And that is worth more than a free yogurt, more than a trip, and even more than a pay check.  It is that loyalty that will help your community grow and will translate into paid opportunities that do fit with you.
The stuff that I have turned down sometimes was really hard. I had an opportunity to do my grocery shopping for free, but they wanted me to showcase convenience foods you could buy to start the school year off right. A stocked fridge would have been great, but would you have respected me for telling you to buy crap food to stock your freezer to get your kid's day started out right?
This is not an  exclusive opportunity, I get something like that in my inbox all of the time. I refuse a lot of it because I respect your opinion more than a corporation's opinion. It means I have moved to the D-list for a lot of invites and parties, but I hope I made the A-List for my readers!
Step Out of Your Comfort Zone
Blogging requires  a lot of bravery.  I thought I was brave just blogging, but I never dreamed all of the things that I would try over the years to stay in the blogging game and providing creative content for our readers. I have done a podcast, I did our local news for a year, I joined Twitter, I created a fan page on Facebook, I vlogged, I consulted companies, I did cooking demos, I did media tours, I created content for brands…. and none of those things were things that I ever imagined I would attempt in a million years.
Keeping up with the trends and finding new ways to interact with your readers becomes essential for growing your audience. It doesn't mean that you will always have to stick with it, but it is great if you can try things that are out of your comfort zone.
I have found that no matter what type of medium I attempt, I feel most comfortable writing. Vlogging is my least favorite thing to do because I am a perfectionist and it requires take after take for me. Live segments, however,  go really well because I don't have the opportunity to rethink thing.  Podcasting is fun, but required time and effort that I didn't have extra of. Doing demos for brands has been my favorite thing to do yet and I never thought I could have done that. It is attempting something out of the ordinary that helped our site continue to grow.
2.  What have you learned in the last 12 months that has been a "game-changer" for your blog/business?
I think this summer I have been switching the game up a bit by not being a slave to my blog in the summer months. Let's face it, in the summer everyone wants to be enjoying the warm sunshine and spending time with their families. In the past, I would be sacrificing some of that valuable time with my own two children for the sake of the site.
This summer, we decided to create a "100 days of summer" Pinterest board with a hundred activities you could do with your family. Instead of me just showcasing the ideas though, I gave up in-depth content for our Tuesday schedule and am now relying on mobile uploads and sharing about our experience doing 100 activities together. Switching this up has not only attracted more traffic than our usual schedule, but I have gained a few cool mom points in the process.
3.  What aspect of social media is most effective for you? And why? Can you share a tip or secret for how you use it to work for you so well?
I am still pretty new to Facebook and I am still trying to grow that page. I think if you are trying to get people to head over to the blog, that you need to offer some value-added benefits to being a part of your community. On our site we try to share other sites, freebies, a daily menu idea, and something from the archives that would be helpful during that month from the archived articles. Try pushing traffic back to the work you have already done because chances are that it will be new to someone and they will begin to explore and want to follow your blog.
In the beginning I found Twitter to be a great way to attract readers to the site and create new blog followers. I don't find that Twitter is half as effective as it used to be for me, personally, and Facebook has been a bigger attractor for us. It is my belief that on Facebook there is often a personal investment there. Who wouldn't want to see what their old high school friend is up to or what the mom down the road is doing to save money? It really is that personal investment that translates into traffic for me and those people are often my biggest referrers and happily share about my site with their friends.
I do a lot of networking also that is a little off the beaten path. I get new readers through my reviews on GoodReads.com, find new friends through Ravelry.com, and have met some great new friends through Pinterest.com, FourSquare, & Instagram (iPhone photo app). I dabble in a little bit of everything and hope that what I do will attract a few new friends to our site, while having a little fun along the way.
4.  What piece of advice have you received that you'll never forget?
I had the unbelievable opportunity to work with a business coach a few years ago. Her name is Charrise McCrorey and she told me one thing that really stuck with me, "Show up powerfully." In everything I do, even when I feel shy or nervous, I try to remember that if I believe that I am a powerful person, others will believe in it to. It has helped me a lot in situations like media tours, doing interviews, and speaking publicly to others.
5.  What's one thing you do everyday for your blog/business?
Blogger balance is a topic that comes up all of the time  and I always love to hear how people find their own work/home life balance. I will tell you my secret that has held this site together over the years…I chose a balance to posting and taking on assignments that I can live with.
Here is what I had envisioned for myself when I started. I wanted to be able to be home with my children, do what I love, and do it when I wanted,  in a way that would not take away from the time I wanted to spend with my kids. It meant I had to step away from time-sensitive posts, and to instead concentrate my efforts on providing evergreen content that I could develop on the weekends. I work primarily Saturday, rising early before the rest of the family, and then Sunday afternoon through the evening. I write all of the content for the week and schedule to air on the weekday mornings. The rest of the week, I do my best to maintain my email inbox, take pictures and create for the next week,  share on our Facebook page, and do a little tweeting when I feel like it.I found a rhythm to my posting schedule that I would not have a hard time creating and that my readers could expect from me each day.  The rhythm of a recipe a week, a craft/money-saving-tip/organizing idea/mommy time management (once idea highlighted each month), a notebook of inspiration, and a weekly dose of freebies has serviced our site well.
Note, I will never be a social media starlet and I will never make a million dollars on my blog… and I have found that I am okay with that. I am paid in sticky kisses from my kids and more time being the mom I really desire to be which is so much cooler.
Amy's Three Favorite Posts:
Where you can find Amy in the Blogosphere:
Who are your go-to bloggers for inspiration?

Who would you like to share their words of wisdom for success? Nominate them in the comment section below and you might just see them here on Tip Junkie!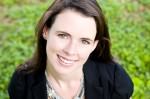 Nicole is a temporarily-retired Elementary School teacher, freelance writer and blogger. She regularly features Blog Idol Interviews on her blog and loves the idea of paying it forward by sharing words of wisdom through Tip Junkie's Master Class