There are many ongoing problems that need to be taken care of.  Prioritize by keeping track of them here, in your Daily section of the Executive Homemaker Binder.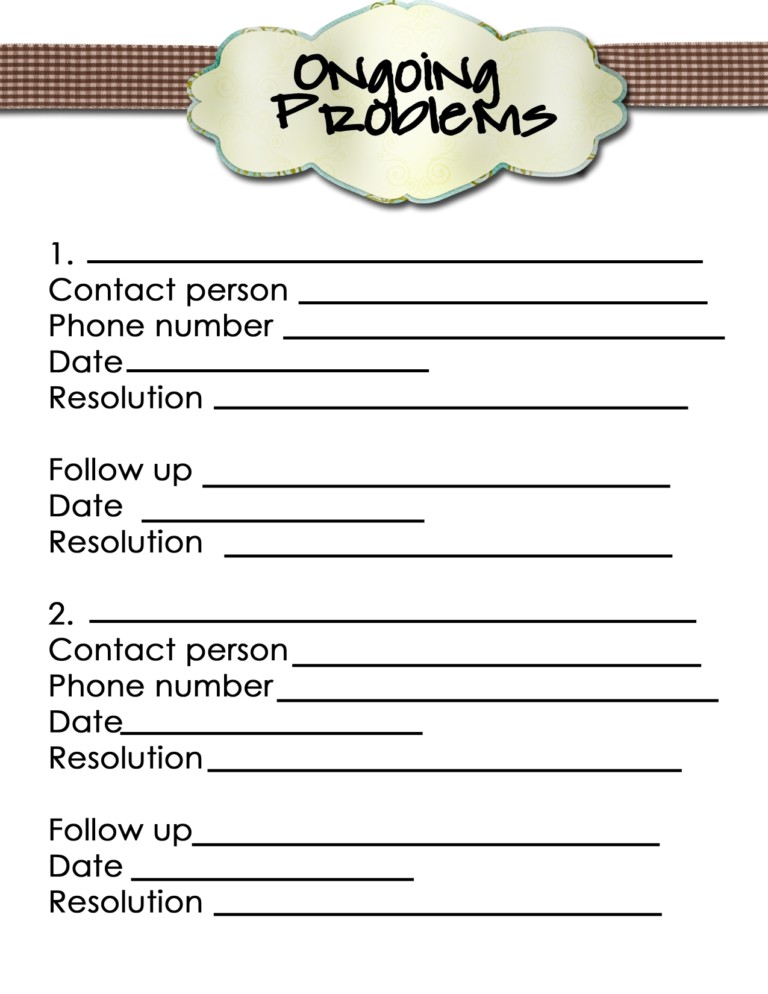 Free Printable File:
Ongoing Problems (1565 downloads) ,
Ongoing Problems BW (974 downloads)

Make sure you keep record of phone conversations you've had.  Record the date, contact person and what you discussed.  3 hole punch the bill or correspondence you received and file it behind the Ongoing Problems worksheet until it is resolved.
P.S. Learn how to organize your Executive Homemaker Binder and print it all from one file.