Executive Homemaker has so many free files and creative ideas to help make your Christmas and holiday season run smoothly and a LOT of fun for you and your family.  The key is organization and writing all of your plans down on paper.  It also helps to keep thinking a week ahead, so you can stay ahead of the game.
For a comprehensive list of tasks you should/can do this month, check out Tip Junkie as your Personal Assistant for December.  Simply print out the post and then mark the tasks off as you complete them.  I've also provided direct links to ideas that will help inspire you to make this month really special.
Here's a list of what you can print out here on Executive Homemaker.  Enjoy!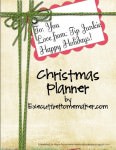 1.  Get Organized with the Executive Homemaker Christmas Planner
2.  Christmas Card Organizer (binder)
The EH Christmas Planner has everything you need to stay organized this holiday season.  Use the file below to print out all the worksheets in the Christmas Planner all at once.  It also helps you keep track of what you've already done in the past. Therefore, it saves you time, money, and keeps you consistent and thoughtful.
3.  Handmade Grandparent Gift Ideas:
4.  Christmas Gifts that double as Family Activities or Traditions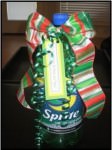 5.  Small Gift Ideas perfect for Neighbors, Friends, and Teachers:
6.  Christmas Legends & Meanings Gift Ideas
Just attach the item to it's cooresponing peom for a lovely and meaningful gift spreading the Christmas spirit.  You can also find it in an ornament and attach is as the bow on top of a gift then use the back of the poem as the tag.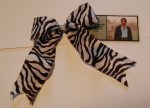 7.  Girly Gifts for Friends:
8.  Christmas Traditions for the Family:
9.  Christmas Parties:
10.  Christmas Gift Wrapping Ideas
11.  Misc. Christmas Ideas
12.  Twelve Days of Christmas Poems
13.  Night Before Christmas Poems