Chocolate-Dipped Shortbread Hearts
0

&nbsp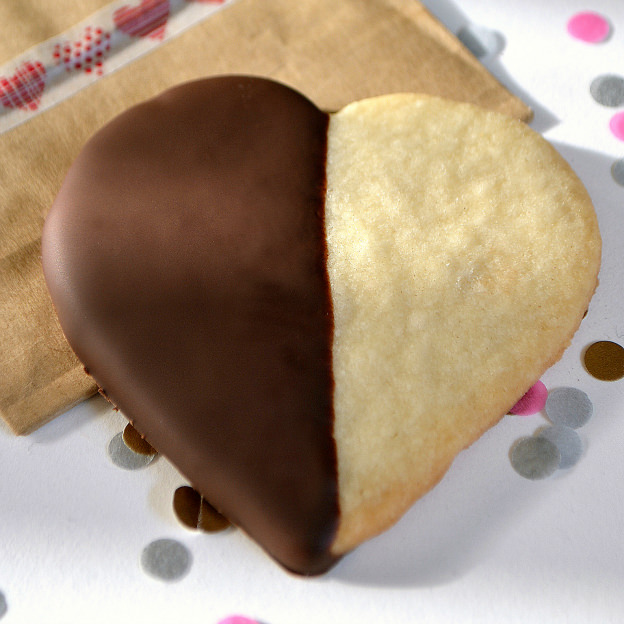 These Chocolate-Dipped Shortbread Hearts are the perfect Valentine's Day treat!
1 cup unsalted butter, at room temperature
1/2 cup sugar
1 tsp. vanilla
1/2 tsp. salt
2 cups flour
8 oz. bittersweet chocolate
Step by Step Instructions
Step 1

Preheat oven to 350 degrees. Line a couple baking sheets with parchment paper or spray with nonstick spray.