---
1 Tbsp Olive Oil
2 Garlic cloves, pressed
1 large Shallot, diced
2 (28 oz) cans Crushed Tomatoes
1½ cup Chicken Stock (or vegetable stock)
1 Tbsp Sugar
½ Tsp Dried Oregano
2 Tsp Kosher Salt
Several grinds of Pepper (to taste)
1 Cup Half and Half
12 - 15 large Fresh Basil leaves, chopped
Step by Step Instructions
Step 1

In a dutch oven or heavy bottomed pot, heat olive oil over medium-high heat. Add shallot and saute until translucent.
Add garlic and saute another 30 seconds.
Add crushed tomatoes (juice and all), chicken stock, oregano, sugar, salt and pepper.
Bring to a low simmer. Cook uncovered, for 15 minutes or until it has thickened.
Add the half and half, basil and season to taste with salt and pepper.
Store in an airtight container in the fridge for up to 5 days or in the freezer for up to 3 months.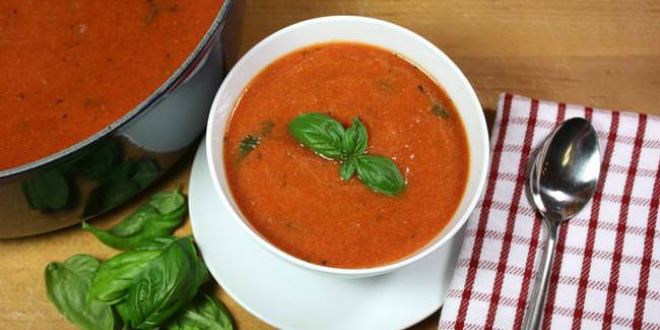 Reader Interactions