DIY Tissue Paper Tassel Garland
This tassel garland is super easy to make with something you probably already have around your house, tissue paper!
---
tissue paper
scissors
string to hang the garland
Step by Step Instructions
Step 1

Start by folding the paper in half.

Step 2

Next, fold the paper in half vertically (top picture below). Cut along this fold line, creating two separate pieces of paper. Set one of these pieces aside for now.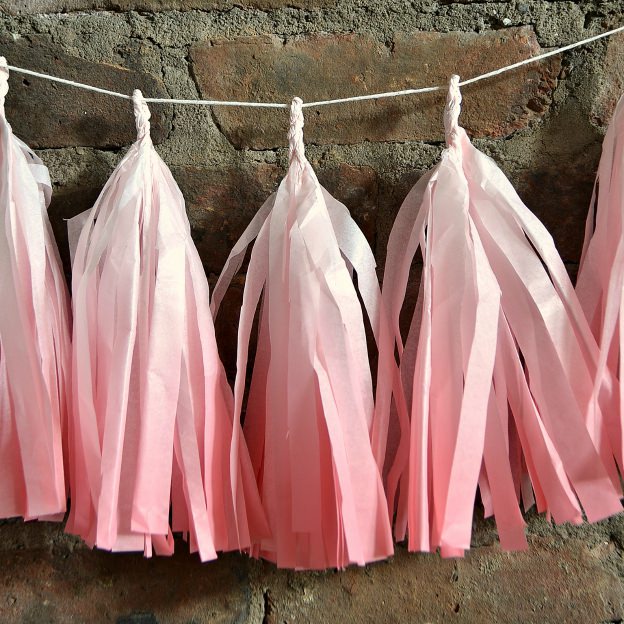 Reader Interactions