How to make a scrabble wreath
This is a tutorial for a wreath with Scrabble tiles. What a great way to decorate "in-between" the holidays!

---
Wreath frame
Burlap ribbon — 45 ft.
Chevron burlap ribbon — 15 ft.
Floral wire or zip ties to attach ribbon
Wooden squares
black vinyl
fabric rosettes
Step by Step Instructions
Step 1

Begin with the burlap and your wreath frame. I used zip ties to attach my ribbon. Just start on the outside edge and attach the ribbon in sections. I did 2 rounds of the chevron burlap and 5 rounds of the plain burlap.

Step 2

Now it's time to work on the scrabble tiles. These are so easy! You don't even need to paint them.

Visit http://momcanmakeit.com/scrabble-wreath/ to find out more!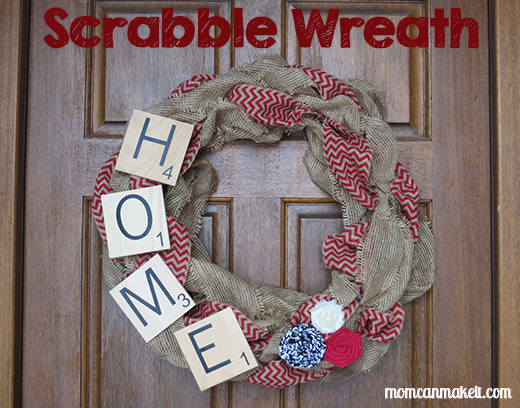 Reader Interactions