nautical anchor pillowcases
How-to make an awesome anchor pillowcase using fabric fuse and recycled fabric for a beautifully beach style bedroom all year!
---
pillowcases, cotton fabric, fabric fuse, iron & ironing board, soft cover cloth, scissors, pen, trace paper.
Step by Step Instructions
Step 1

Iron fabric fuse too a piece of fabric you've chosen for you anchor, per box directions. Trace anchor onto the fuse-it paper side. Cut out anchor when cool. Peel away fuse-it paper.

Step 2

Arrange the anchors you've fabric-fused and cut out onto your pillowcase, cover with a soft cloth, and iron into place per fabric-fuse box directions.

Step 3

You can add a machine zig zag stitch to your anchor edges for more durability. Place your anchor pillowcases onto your pillows and enjoy!
Pillowcase care: best method- hand wash, separate, cold water, mild soap, cool dryer. Cover with soft cloth and re-iron to refuse your anchor.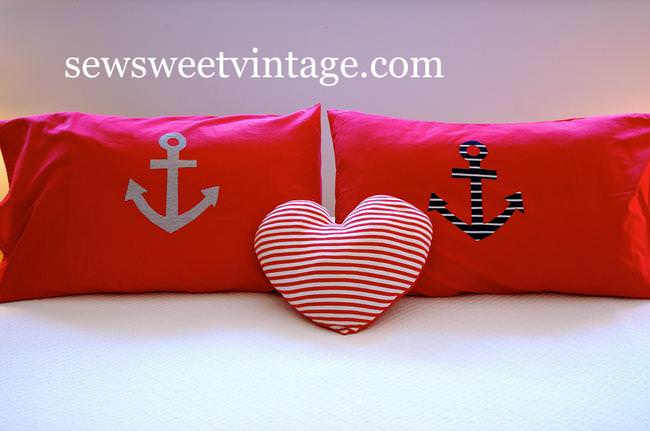 Reader Interactions