Quick and Easy Stitched Notebooks.
Make these Quick and Easy Stitched Notebooks using a sewing machine and some scrapbook paper.
---
Scrap paper,
Scrapbook paper or other decorative paper for the cover (I used this one),
Paper trimmer or scissors,
A bone folder,
A couple of binder clips,
A sewing machine but if you don't have one a couple of staples to the center will work just as well,
A craft knife,
A steel ruler and a cutting mat.
Step by Step Instructions
Step 1

1. Start by cutting your scrap paper to size. I trimmed mine down to 5 x 8 inch pieces so I wasted as little paper as possible.

Step 2

2. To make the pages of your notebook fold your paper in half and crease. You can use a bone folder to get a nice sharp edge.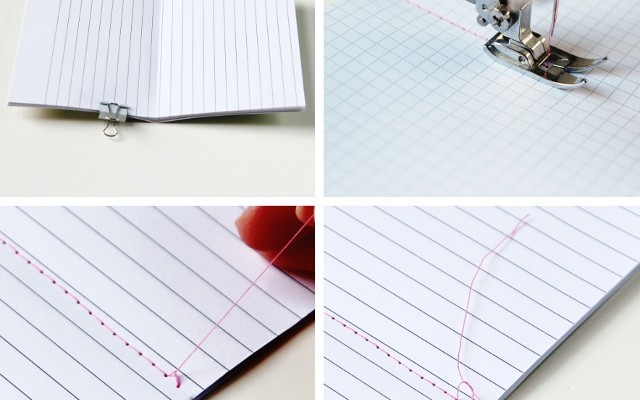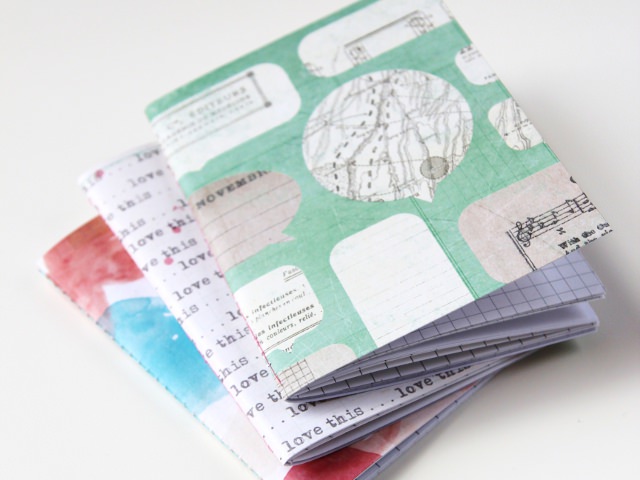 Reader Interactions