The Ultimate Chopped Salad with Lemon Vinaigrette
0

&nbsp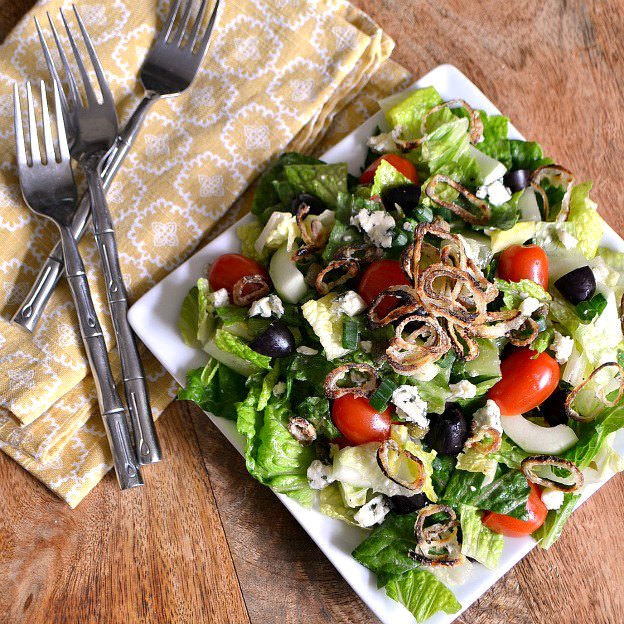 Treat yourself to the Ultimate Chopped Salad with Lemon Vinaigrette! It's the perfect addition to any meal!
1/4 cup fresh lemon juice
1 garlic clove, minced
1 tsp. Dijon mustard
1 tsp. salt
1/4 tsp. freshly ground pepper
1/4 cup + 1 tsp. extra virgin olive oil
2 shallots, very thinly sliced
1 tbsp. cornstarch
salt and pepper, to taste
2 heads romaine lettuce
2 green onions
1 pint grape tomatoes
1 large cucumber
1/2 cup kalamata olives
1 tbsp. capers
2 oz. blue cheese
small handful of basil leaves
Step by Step Instructions
Step 1

Whisk together lemon juice, garlic, Dijon mustard, salt, and pepper.