Are you wanting a new easy recipe or dinner ideas? Well, consider yourself hooked up because today Laura is going to give us her Top 10 Easy Dinner Ideas for pre-holiday meals.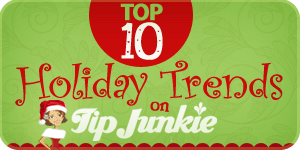 Hi everyone, I'm excited to be visiting here today.  I'm Laura and I'm an Organizing Junkie!  I'm not a huge fan of spending loads of time in the kitchen but I fake it pretty good and it all comes down to my weekly menu plan and the recipes I choose.  I'm the queen of easy, fast, healthy and delicious meals. The less time I'm in the kitchen the better because then I have more time to spend on my hobby, organizing!  🙂
Dinner Ideas
We all know how crazy busy December is leading up to the big day so why not take a couple of minutes now to plan out a menu of simple pre-holiday meals.  Just imagine how nice it will be not to have to think about what you're going to make for dinner each night and the 10 recipe links included here today are guaranteed easy.  Trust me when I say it has to be easy if I'm making it! 🙂  I have made these dishes over and over and they truly are family favorites along with the many more recipes listed in my Family Favorites Recipe Index.
Easy Recipe
1.  Slow Cooker Beef Stew ~ doesn't get any easier than this.  Just throw your ingredients into the slow cooker in the morning and you're ready to go.  No browning your meat ahead of time (who has time for such shinanigans!?)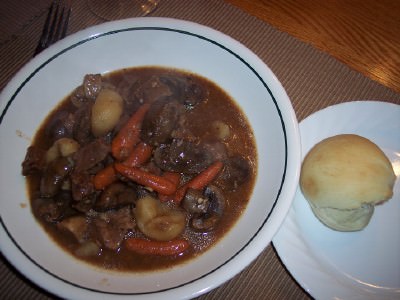 2.  Pizza Quesadillas ~ yum and just so super easy to slap together.  Add a bagged caesar salad and voila dinner is served.
3.  Pepperoni Pizza Pie ~ speaking of pizza, this is a slightly different take on it and it's a nice change.  I use light evaporated milk and light cheese to reduce the fat count.  You could also use turkey pepperoni to lighten it up even more if you want.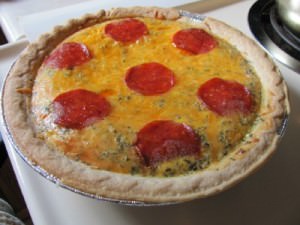 4.  Applesauce Pancakes ~ breakfast for dinner is an excellent quick and simple meal.  Feel free to use whole wheat flour in this one as well.  I also bulk the meal up for my meat loving husband by cooking up a side of sausage to go with them 🙂
5.  Cheesy Ham and Pasta Bake ~what's not to love about anything smothered in cheese?  (I use whole wheat pasta and light cheese)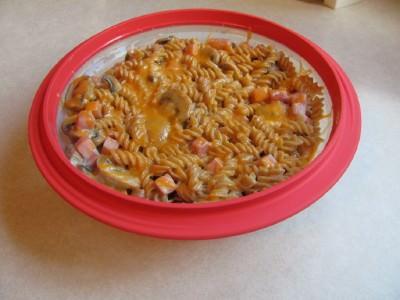 6.  Fuss-Free Ravioli and Cheese Bake ~this one really is a cinch because you don't have to cook the ravioli first, my kind of meal!
7.  Italian Sausage and Potato Roast ~chop everything up, throw it onto your cookie sheet, add a few more ingredients and into the oven it goes.  Play a game of Uno with the kids while you wait.
8.  Skillet Tacos ~ in case you haven't noticed I'm a huge fan of one pot meals…no fuss, no muss.  I use black beans and it's awesome!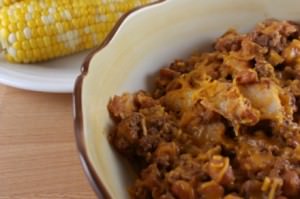 9.  Slow Cooker Honey Glazed Ham ~ another great one in the slow cooker that is so good.  My kids really enjoy this one.  PS:  Diet soda works fine.
10.  Slow Cooker 40 Clove Garlic Chicken ~ yep 40 cloves of garlic!  It's dynamite, you've got to try it.  It's great for company too!
I hope you find these recipes helpful and allow you more time to focus on the million other things you've got going on 🙂
Enjoy and Merry Christmas!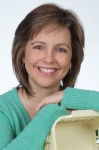 Laura is a wife and mother to three great kids, lives in Alberta, Canada and is an addict of all things organizing, especially containers. She is addicted to the high that comes with living a life of order and simplicity and is always looking for her next "fix". You can find her blogging regularly and sharing her passion over at I'm an Organizing Junkie, and her organizing book, Clutter Rehab: 101 Organizing Tips & Tricks to Become an Organization Junkie and Love It!, will hit bookstore shelves in December 2010.


Fore more craft tutorials check out my new sites: