Thanks to the amazing Tip Junkie readers my "submitted tips" category is overflowing with many different types of how to's and fun tidbits for your viewing pleasure.  These are some of my favorite posts as there's probably something in here for everyone!  I hope you have a beautiful day and enjoy these creative Ladies' creations.
A quick heads up, I"ll be featuring Thanksgiving and handmade gift ideas next week.  I would love to feature YOU so please submit your blog post.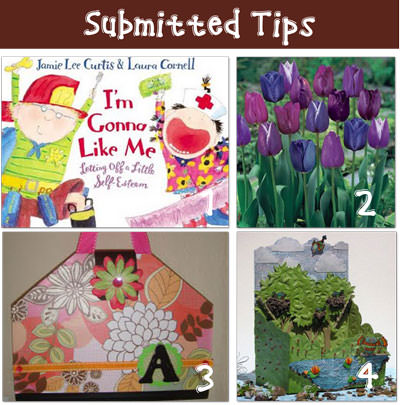 1.  Mariel's Confidence Building Books For Girls
2.  Jessica's houseplants for beginners tutorial
3.  Alish's tutorial on how to make a notebook into a purse
4.   Mel's animal house cuttlebug challenge w/ template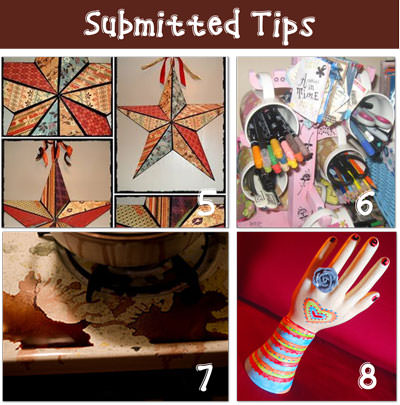 5.  Leslie's mod podge metal barn star
6.  Kerri's painted cup holder to store pens and small tools
7.  How to clean your oven the simple, safe, frugal way from Katie
8.  Alexa's 3 tips  for taking better photos of your crafts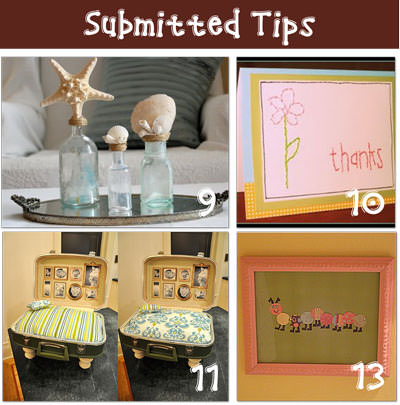 9.   Maya's beach themed crafts
10. Lyndsey's tutorial on how to hand embroider a note card
11. Vintage luggage suitcase repurposed into a pet bed
12. Christy's DIY artwork using scrapbook paper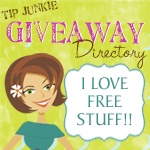 It's holiday shopping season! Cash is tight, so why not Subscribe to receive a listing once a day of what's being given away on the Tip Junkie Giveaway Directory?  It just might help you stock up on some free gifts! Usually, you just have to comment to enter. It's easy!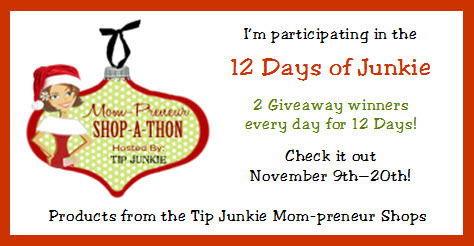 They 12 Days of Junkie start next week!!  You're going to LOVE these Mom-preneur products.  Keep them for yourself or use them as holiday gifts.  {{squeal in delight}}