National Teacher Appreciation Week is May 5th – 9th! I know you're looking for some amazing teacher gift ideas and creative ideas so here you go:
1. I love candy grams and you can check tons out on Tip Junkie Printables.
2. Cindy gives tons of fun ideas for Teacher Appreciation Week.
3. I've already blogged about Teacher Gifts before on Tip Junkie, click the link.
4. You can give what Mommy Spice received, a plant with tons of gift cards attached.
5. Super amazing apple flap card by Mary Jo.
6. Decorate your teacher's door like Kensie's!
7. A view from K2 made tons of great gifts for her teachers:
A personalized journal, for summer reading, for notes, for class planning, or just to look pretty on her desk!
A set of matching handmade cards, notes to send to friends, family, colleagues!
An altered candy tin for those sweets emergencies, and all of it fits into a special altered lunchbox!
8. Holly got spoiled during her Teacher Appreciation Week.
She got her door decorated.
Soup with a note, "You are souper!"
Lemonade with several notes. One was "If life gives you lemons take the juice and squirt it in your enemies eyes.
And much more…
9. Stamps and Smiles made several great gift ideas. This one says, "Thanks for 'quenching' the thirst for knowledge". It's a simple pocket tag for a package of Crystal Light placed on a water bottle.
I hope you found some great teacher appreciation gift ideas. Also, huge thanks for all teachers who are doing so much for our kiddos!
More Gift Ideas From Tip Junkie:
Thanks Ladies. I just adore these gifts they are amazing! Feel free to grab my "I was featured on Tip Junkie" blog button. You earned it! {{knuckle bumps}}
If you have a homemade gift idea or tutorial over on your blog, we'd love to see it! Feel free to leave the blog link in the comments or on the Tip Junkie Facebook page. Or if you're looking for a specific theme, let me know! I'll be happy to find it for you. {{I've got your back!}}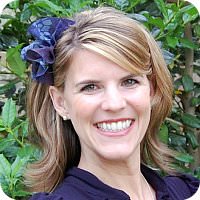 Creating Memories that Endure,
Laurie