If you have Teenage Mutant Ninja Turtle fans at home this is a no-brainer costume idea. You don't have to be an expert seamstress either. Dyed sweat pants are the base of the costume (perfect for keeping them warm) and a roasting pan for the turtle shell. How clever!
Related ➜ Find Your DIY Halloween Costumes Here! [A-Z free patterns]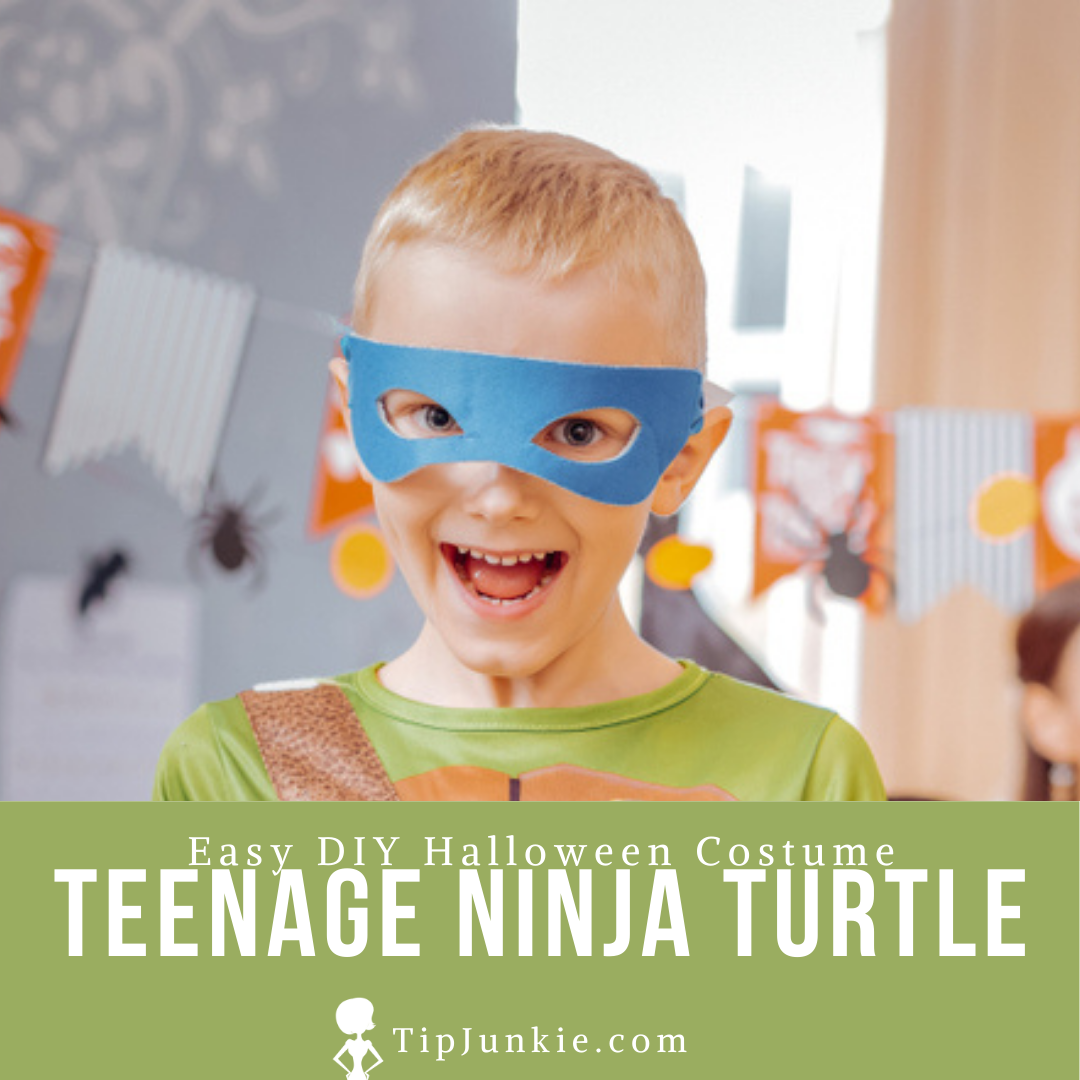 These costumes are super easy to make, especially if it's last-minute! All the supplies are easy to get and transform into a super awesome costume!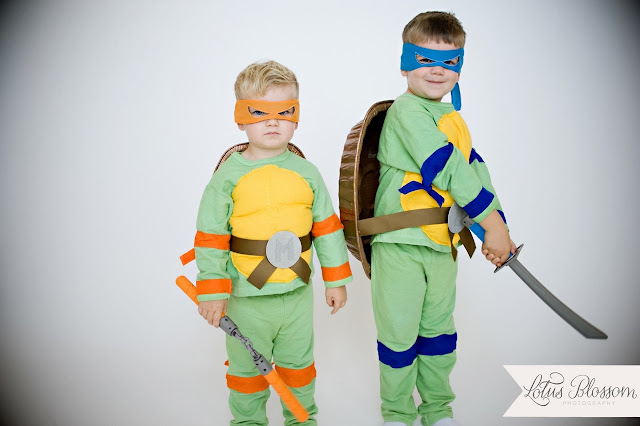 The supplies that you'll need to make this easy costume are a pair of sweats, yellow flannel, polyfill, bandanna, roasting pan, brown spray paint, brown ribbon, cardstock, VELCRO® Brand Sticky Back, fasteners, a needle & thread, masks, and weapons.
Find the tutorial here ➜ Teenage Mutant Ninja Turtle Costumes (TMNT)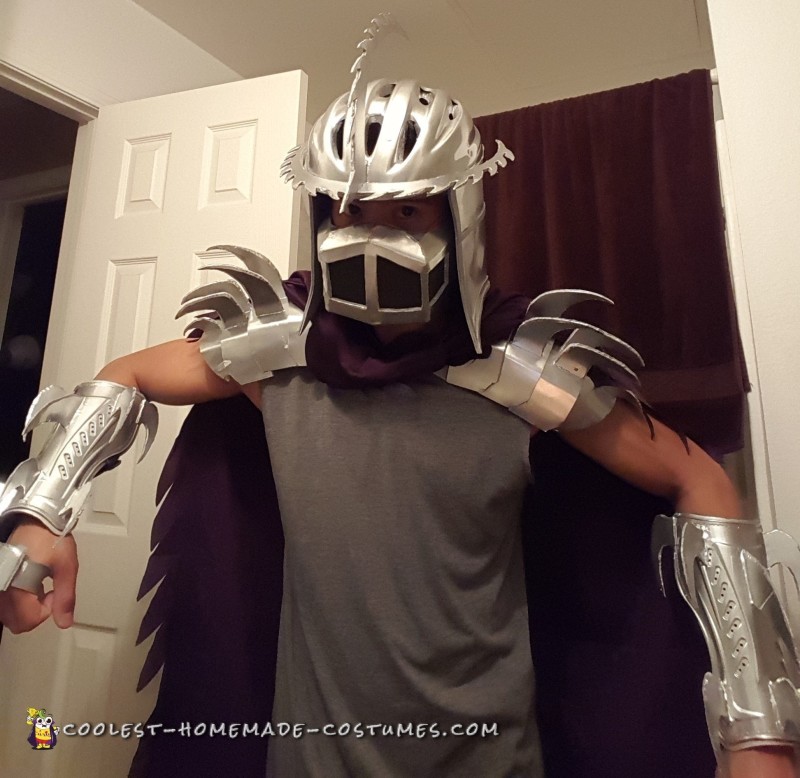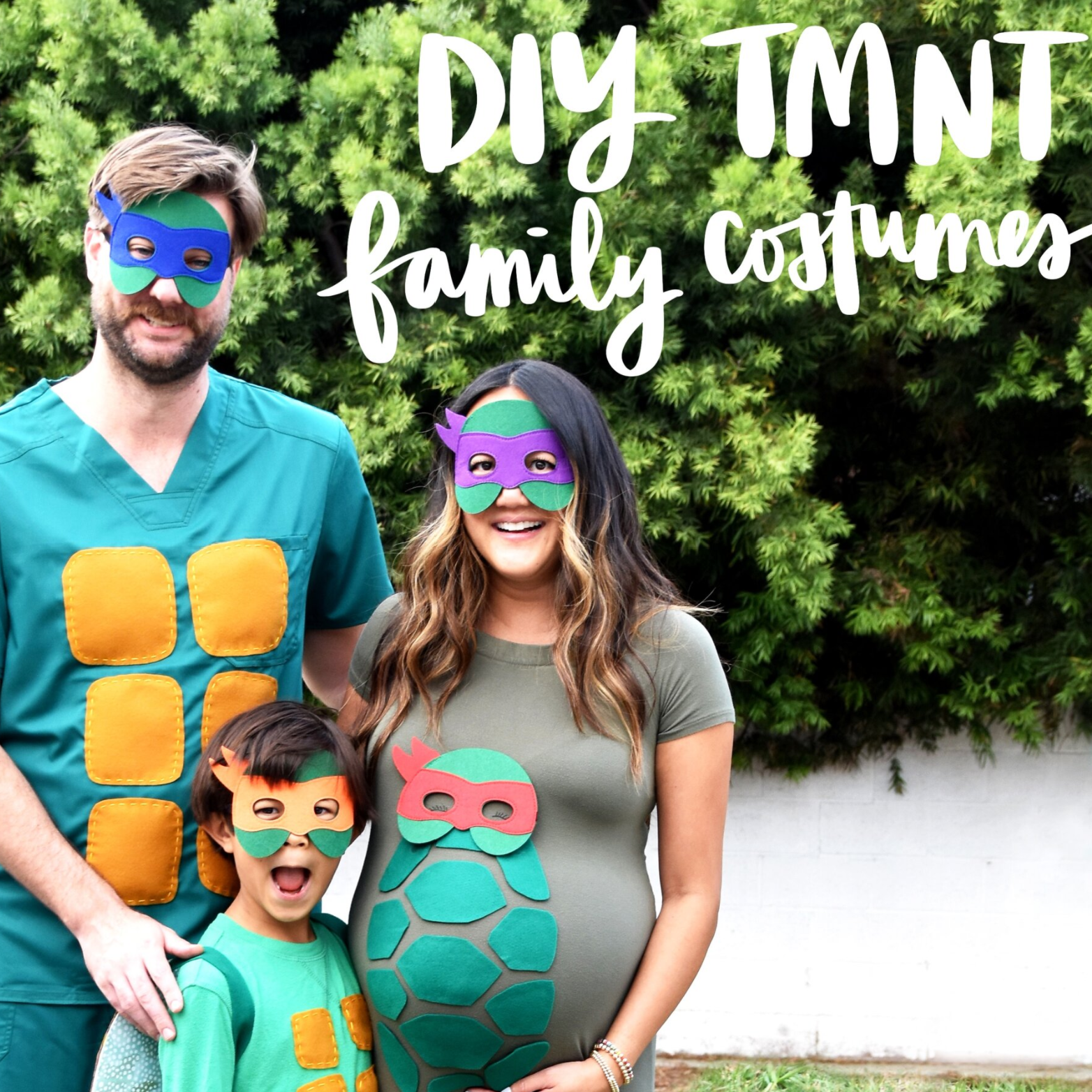 This costume is super cute! The supplies you'll need to make this costume are green clothing items, green felt, gold felt, scissors, fabric glue, cardboard, cardstock, a pencil, a green marker, a black marker, sewing needle, craft thread, and masks.
Find the tutorial here ➜ Easy DIY TMNT Family Costume