Promoting creative women is the #1 goal of Tip Junkie. Today, Tiffany with SITS Girls is sharing her 5 Tips for Successful Blogging . She is sharing how she has found success and fulfillment through blogging.
In an effort to empower you, our readers and fellow creative souls, we would like to welcome you to the Blogosphere's version of the Master Class. Just like Oprah's Master Class on OWN, but for Bloggers.
What is Oprah's Master Class on OWN?
It's a biography series that shares hard-won insight from extraordinary achievers whose paths have inspired Oprah—and countless others.  There are always 3-5 lessons that viewers can take away from their shared experiences and it is truly inspiring and empowering.  We are hoping to do the same here on Tip Junkie by featuring successful bloggers.
We will be regularly featuring inspiring bloggers who have found success and fulfillment through their online endeavors. Join us and find yourself empowered through their words of wisdom.
Tiffany with SITS Girls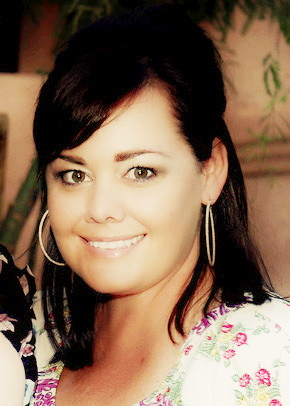 Introduce yourself to Tip Junkies.
I am Tiffany Romero, the co-founder of SITSGirls.com and the creator of Bloggy Boot Camp.  I am a mom, wife and serial entrepreneur.  I secretly love YA literature and openly devour historical fiction.  I may or may not know all the Real Housewives by name.
What piece of advice have your received that you'll never forget?
Someone once told me, "Where you put your attention, is where you get your results."  It's true with work, family, health, etc.  Each time something isn't moving forward the way I had hoped, I can refocus my attention and make it work.
What aspect of social media is most effective for you and why? Can you share a tip or secret for why it works so well for you?
My love affair with Twitter developed quickly and is still going strong.  I love the instant and endless connections with all kinds of people.  I use hootesuite, which allows you to manage multiple account and schedule tweets.
What part of your blog/business are you most passionate about right now? And why?
Bloggy Boot Camp is really where my passion is right now.  I absolutely love setting up an inclusive environment where women can learn, share and walk out feeling motivated.  I also love the sound of my voice on a microphone…
Who do you look up to? Why?
Jyl Johnson Pattee is someone I really admire.  She is bright, hardworking, and innovative.  However, what sets her apart in my eyes is her integrity.  She conducts herself with grace, honesty and compassion.
Last words of advice?
Carve out your own path.  Follow your own bliss.  Surround yourself with people that empower you and make you feel like the possibilities are endless- cause they are!
Where you can find Tiffany in the blogosphere:
Free SITSGirls Ebook? Go HERE
Who are your go-to bloggers for inspiration?
Who would you like to share their words of wisdom for success? Nominate them in the comment section below and you might just see them here on Tip Junkie!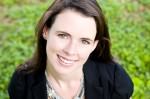 Nicole is a temporarily-retired Elementary School teacher, freelance writer and blogger. She regularly features Blog Idol Interviews on her blog and loves the idea of paying it forward by sharing words of wisdom through Tip Junkie's Master Class