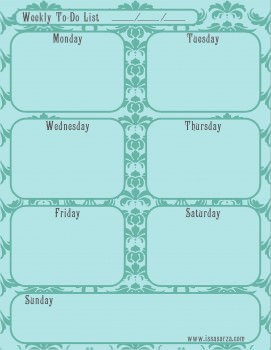 Print Free File: Download
Now you can plan your week ahead in a very chic way! Download these damask-inspired weekly to do lists to help you organize your tasks for each day of the week. Just print these on a letter size paper and enjoy writing your tasks down! I bet these lovely weekly planners will take the work-blues away and can even plant a nice smile on your face whenever you glance on your tasks!
There are two colors available for download.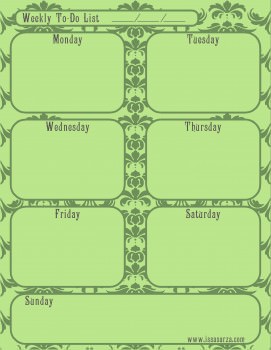 Print Free File: Download
About the Executive Homemaker: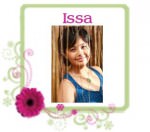 I'm Issa and I am a firm believer of using creativity in our everyday lives. I am not married (yet!) nor do I have kids whom I use my craft for but I am child inside (woohoo!) and whatever I do simply reflects my zest for creating and making things.
Join me at Issa Sarza: Creative Living and catch great ideas on how to live an inspiring and artistic life!