Ground turkey is an easy meat to cook with and there are many tasty ways to cook with it.  Here are 14 scrumptious ground turkey recipes you can make for your family.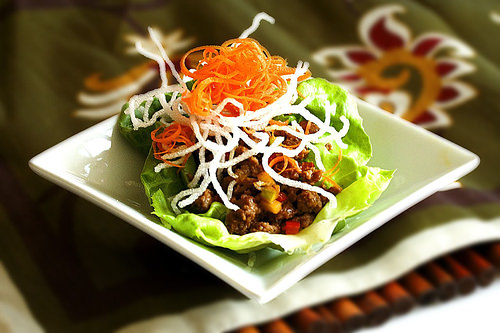 Ground Turkey Recipes
1.  Asian Lettuce Cups with Ground Turkey & Green Apples. "Asian Lettuce Wraps" or "Asian Lettuce Cups" is the most requested recipe on my site.  I've updated the recipe to be lighter, more refreshing and healthier.  No goopy cornstarchy sauce!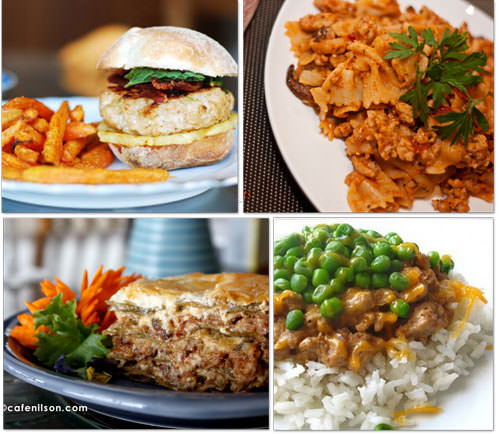 Recipes for Ground Turkey
2.  Fusion Turkey Burger Recipe – Grilled Pineapple, Korean BBQ Marinated Ground Turkey Breast with Scallions and Shallots, Bacon, Mint, Gochujang…
3.  Tasty Farfalle Pasta casserole recipe with ground turkey and mushrooms.
4.  Lasagne of Emilie-Romagna recipe: Spinach pasta with bechamel and ground turkey ragu.
5.  Easy Haystack Dinner – It's perfect for any family because it's quick, easy, filling, and affordable. And it tastes really good.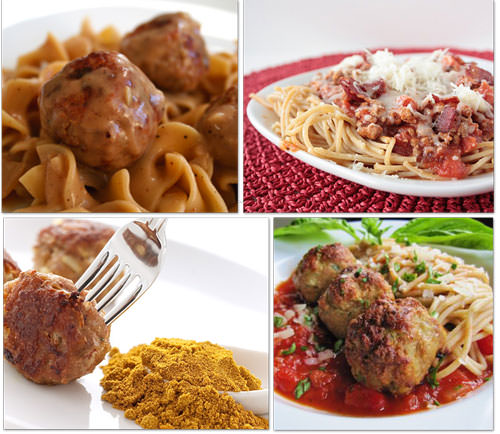 Turkey Meatballs
6.  Swedish meatballs recipe made w/ ground turkey. a healthier option but just as delicious!
7.  Cowboy Spaghetti Recipe – Whole wheat spaghetti with a light but hearty ground turkey and bacon meat sauce.
8.  Curry Turkey Meatball recipe – A lighter meatball made with ground turkey, onions, cumin and Madras curry powder for a little kick.
9.  Sexy Meatballs made from ground turkey – Who says ground turkey isn't sexy? Ellie Krieger's Turkey Meatball recipe.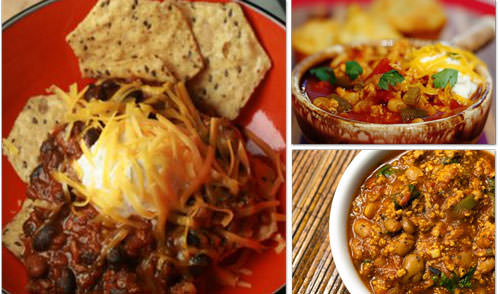 Turkey Chili
10.  Rainy days and Black bean chili recipe – This flavorful chili is quick and easy and tastes so much better than canned chili, with or without ground Turkey.
11.  White Bean Turkey Chili. A quick chili made with ground turkey breast and white beans in a flavorful tomato sauce.
12.  Turkey Basil Chili Recipe – A simple haystack dinner made of rice, creamy ground turkey, peas and melted cheese.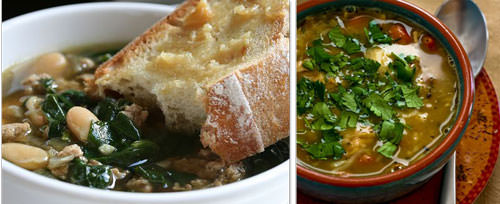 Turkey Soup Recipe
13.  Italian White Bean and Spinach Soup with ground turkey. Simple and satisfying.
14.  Recipe for Leftover Turkey (or Ground Turkey) and Pinto Bean White Chili with Lime and Cilantro – Turkey and Pinto Bean Chili with Lime and Cilantro to make from leftover Thanksgiving turkey or ground turkey, your choice.
More Recipes from Tip Junkie: