I'm so excited about the kids going back to school.  Don't get me wrong, the summer has been fun.  It's just time to get back to a predictable schedule and fall sports.  Here are 8 DIY ideas to help get you organized for the 1st day of school.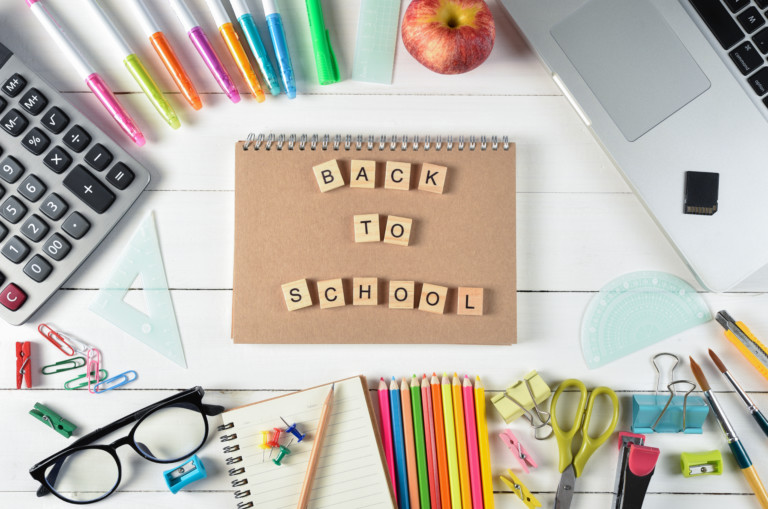 I've already hooked you up with some pretty amazing back to school resources however I found several cool family work station ideas from uber organized mom's that I just had to show you.  I hope these Ladies will help you get organized and prepared for back to school.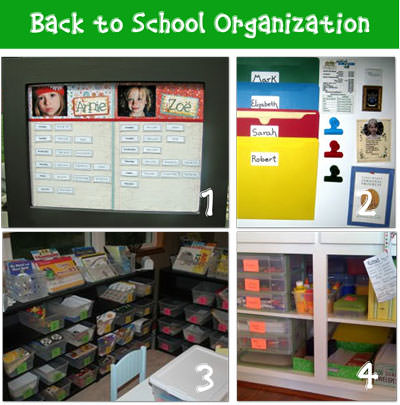 1.  Days of the week magnetic board reminder system from Jill.
2.  Elizabeth's kitchen command center.
3.  Erin's workbox system for homeschooling organization.
4.  Jenn's homework cabinet system.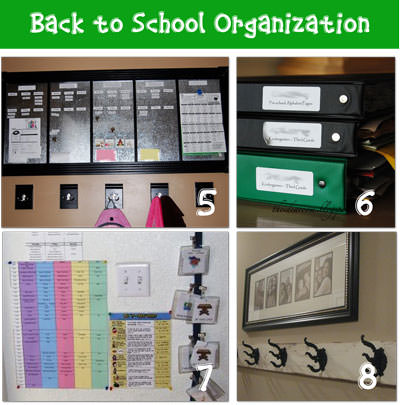 5.  Kids organizing bulletin board by The Idea Room.
6.  School work binders also by The Idea Room.
7.  Red Gate Farm's daily schedule, discipline and training chart, and Chore Packs.
8.  Judy's DIY organizational stations.
Be sure to tell these fabulous women that The Tip Junkie sent you!