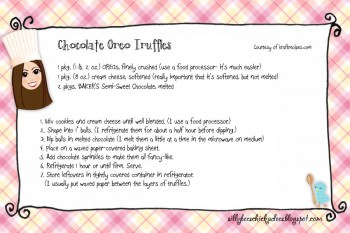 Organizing your recipes can be a big job.  Melissa over at Silly Bee's Chickadees has made it so much fun with her darling blank recipe cards.
You can even make several copies and package them as a gift as well!  They would make perfect Christmas neighbor gifts or to accompany a wedding gift.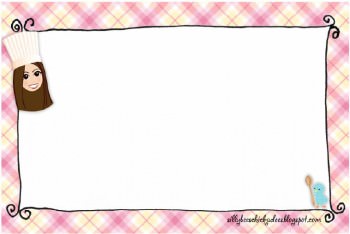 Print Free File:  Blank Recipe Cards (1355 downloads)
Are you looking for new recipes for the darling cards? Download Melissa's delicious recipes on 4×6 cards ready to trim and put in your recipe box!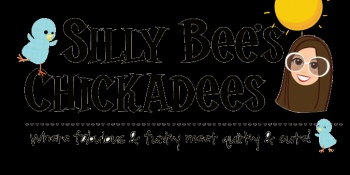 About the Executive Homemaker:
Ours is a magical kingdom of frivolity and festivity, sweetness and silliness with cotton candy clouds and lollypop trees. Where snickerdoodles sing and dandelions dance. (Cue little birdie chirping.) If you're looking for fun goodies to tickle your fancy, or someone else's, then this is the place for you!
Blog:  Silly Bee's Chickadees
Shop:  Silly Bee's Chickadees