Today I'm featuring the fabulous graphic designers and illustrators who have generously contributed their work to Executive Homemaker.
All of these files are free and available for you to print out.  Enjoy!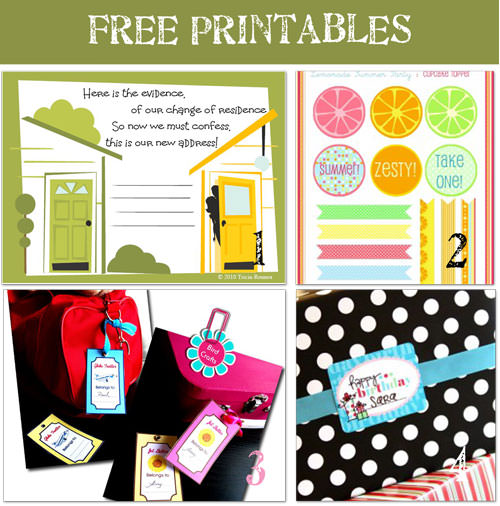 1.  Free Moving Cards
2.  Lemonade Themed Party Printables
3.  Children Luggage Tags
4.  Printable Birthday Tags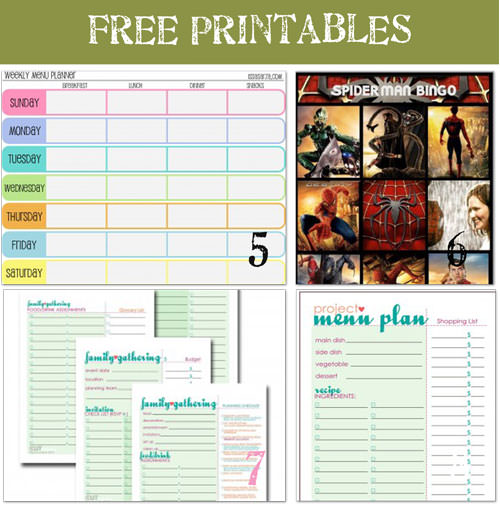 5.  Weekly Menu Planner
6.  Spiderman Birthday Party Games
7.  Plan a Family Reunion
8.  Printable Menu Plan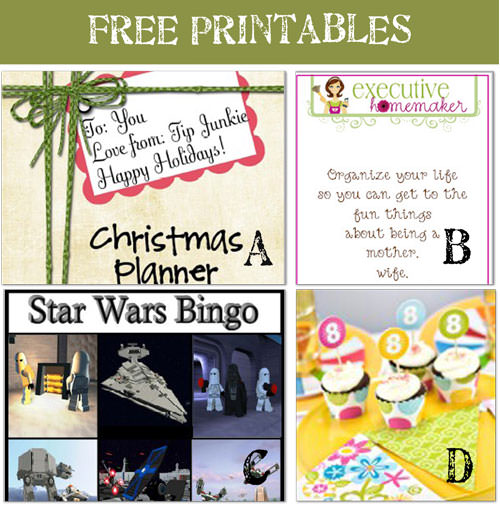 Most Popular Downloaded Files:
a.  EH Christmas Planner – 5,519 downloads
b.  EH Organizational Binder – 4,292 downloads
c.  Star Wars Bingo – 2,320 downloads
d.  Cupcake Wrappers & Flag Banner – 1,280 downloads
If you like these, you'll love what Executive Homemaker features every day.  You can subscribe via e-mail and like on Facebook.