Hey Ladies! It's submitted tips week as I continue to feature blog posts submitted by readers.  Today it's all about the craft junkies.  Enjoy!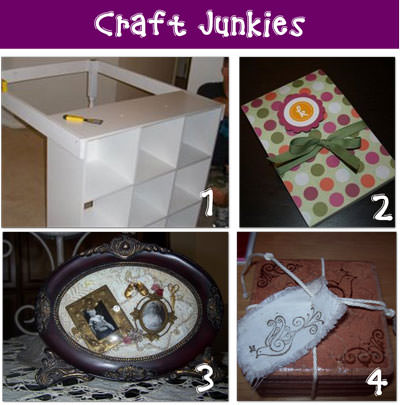 1.  Rhonda put two tables together and created her own crafting table.
2.  Heidi submitted her altered notebook.
3.  Here's Brenda's family reunion projects.
4.  Tiffany made coasters out of bathroom tile.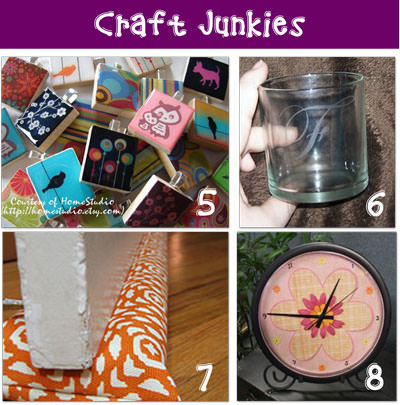 5.  Marie's scrabble tile pendant tutorial.
6.  Elizabeth created a tutorial on how to etch glass.
7.  Not Martha's door draft stopper.
8.  Consider altering clocks to match your decor.
If you like these tips, you'll love what I feature every day.  Don't miss a thing: