Print out these labels for the different categories of the property binder.  Use plastic sheet protectors or pocket folders to file the information.  Then simply glue the label onto the folder.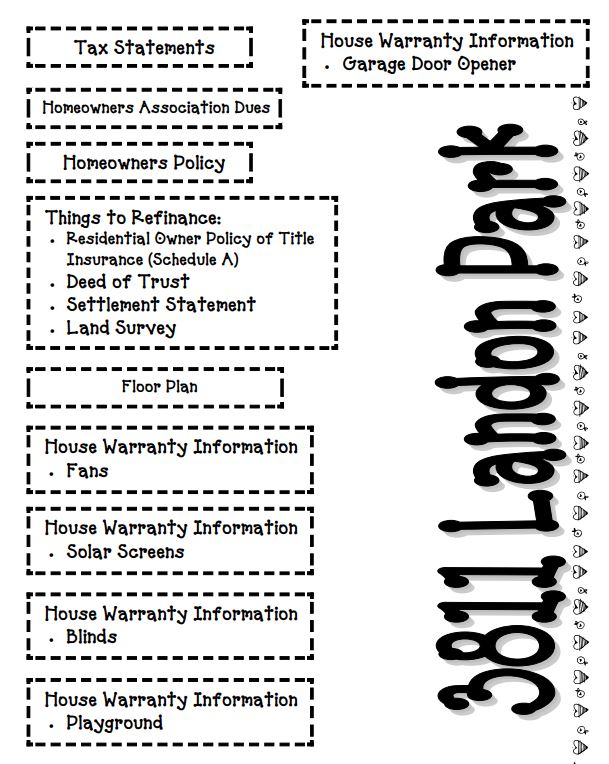 Print Free File:
Property Binder Cover (3276 downloads) ,
Important Phone Numbers (1287 downloads) ,
Folder Label Ideas for Property Binder (1566 downloads)

Label Ideas:
Tax Statements
Homeowners Association Dues
Homeowners Policy
Floor Plan
House warranty information
*  Fans
*  Solar screens
*  Blinds
*  Garage Door Opener
*  Play ground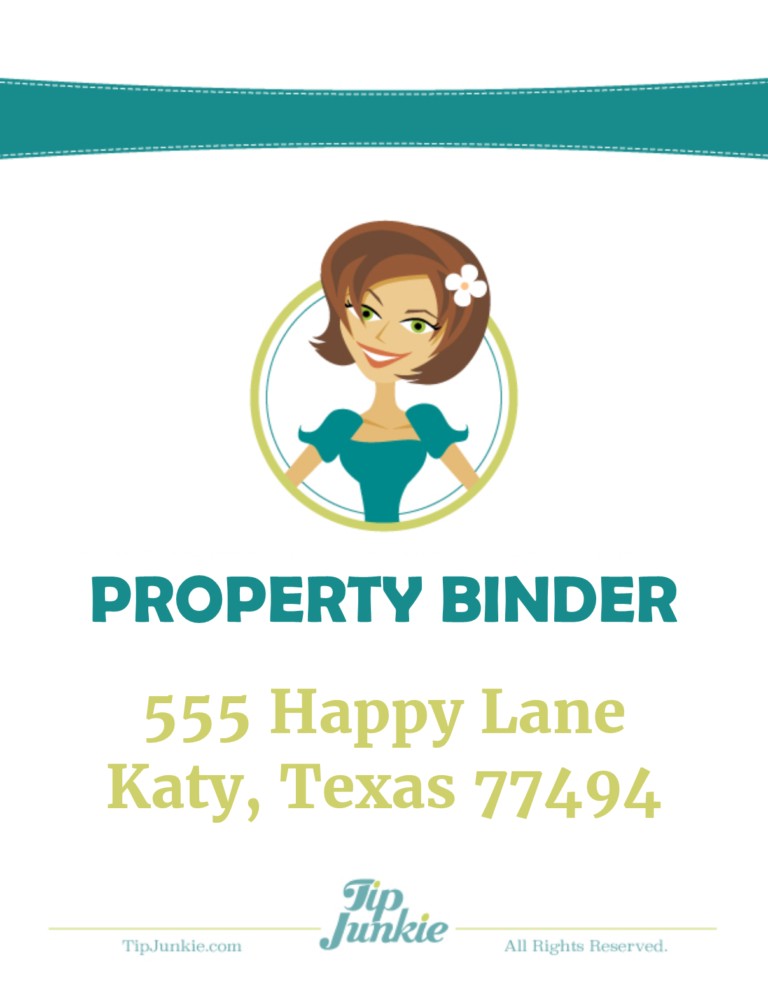 P.S. Learn how to organize your Property Binder and print it all from one file.