By now you've probably had a chance to take a look around the new Tip Junkie design. There are so many new features, I thought I'd take a moment to show you how to most successfully find the quality tips you are looking for on Tip Junkie.
How to Search Tip Junkie:

1.  I just adore my new Welcome tabber bar!  It has all the main information that you'll need right up at the top.  Including the Categories & Archive sections.
Categories list the number of posts related to a specific topic.
Archives list the post in the month it was published.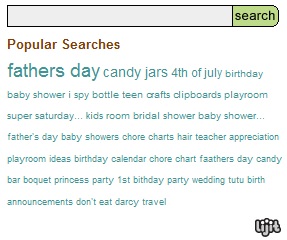 2.  The best place to search for a specific theme or idea is to use the "Ligit" search bar.  It is now converted over to search Tip Junkie.com and indexed properly to find what you're looking for.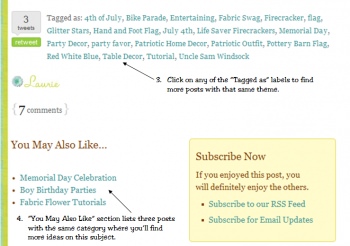 3.  At the end of each post, you'll see the "Tagged as" feature.  These are the key words that were featured in this post.  As I go through and update all of the previous posts, you'll be able to click on these "tags" to find other relevant posts that are using that same word.
4.  Next you have the "You May Also Like" feature at the end of each post.  Here are three other posts that are listed in the same category.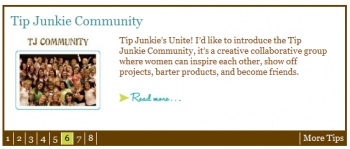 5.  The Featured Box is also a cool feature because it rotates all the important information I think you should know about.
Current giveaways for you to enter.
Upcoming holiday ideas and tips.
Mom-preneur products on how to promote your blog/site.
My current favorite post
Of course there are many other new features that are not only cool but useful to keep you in-the-know.  With almost 900 posts, there is a lot of information on Tip Junkie at your finger tips to inspire you on your next project.
Happy Crafting!