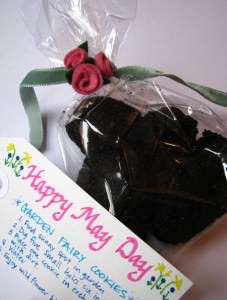 May Day can be a fun celebration of flowers and spring with the growth of life coming back into the world after a long cold winter.   A long time tradition, May Day Baskets are an expression of the joy of gift giving.  So here are 23 May Day crafts and flower inspiration to bring spring life into your own home.
May 1st Tradition
1.   A Visit From The Garden Fairy – This was a perfect activity for kids, make dirt balls and package them up cute with a fun little note and instructions from the Garden Fairy.
In case you can't read the Garden Fairy's instructions, they say:
Find sunny spot in garden
Dig five small holes six inches apart
Place one cookie in each hole and cover with dirt
Water
Enjoy wild flower blooms all summer
Crafts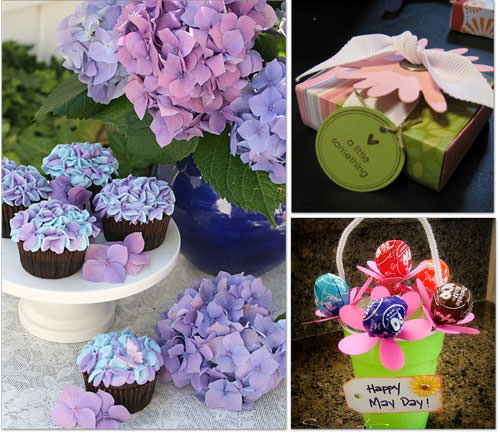 2.  May Day Baskets for Friends – This wasn't a big tradition where I grew up, but Jen and my husband, Jared, remember taking cute baskets around the neighborhood as kids
3.  How to make Hydrangea Cupcakes – A gorgeous way to re-create such a beautiful flower for a yummy May Day treat.
4.  How to Make Matchbook Favor Boxes – A tutorial on how to create this adorable matchbook favor boxes to fill with treats or goodies of any kind.
May Day Cone Inspiration 
5.  May Day Jar – Made out of a baby jar, ribbons, and large flower by Prima, Wire and floral tape, other flowers.
6.  Merrie May Cone – A tradition in New England, is "hanging upon the door-knobs of friends spring-offerings in the shape of small baskets filled with flowers."
7.  Pixie Stick Cone – A cone out of scrapbook paper and filled it with pixie sticks.  We made the pixie sticks look like flowers by adding some punched scallops and circles.
8.  Karen Fosters Cone – A little May Day basket to hang on a neighbor's door.
May Day Baskets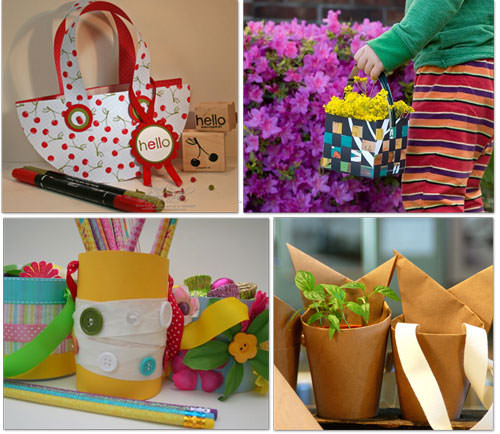 9.  May Day Basket – It's a project using those little lunch sacks (3 1/2 x 2 1/4 x 6 3/4) and is so pretty.
10.  Woven Paper Basket – I had vague memories of weaving paper baskets for May Day as a kid, but when I started making these, the memories came flooding back. I love it when that happens.
11.  Spring Baskets – These sweet baskets are an easy, Spring-y craft  and I bet you have all or almost all of the supplies in your house already.
12.  Brown Paper Bag Basket – This activity is based off of the simple paper May Day flower cones traditionally left on friend's and neighbor's doors to brighten their day.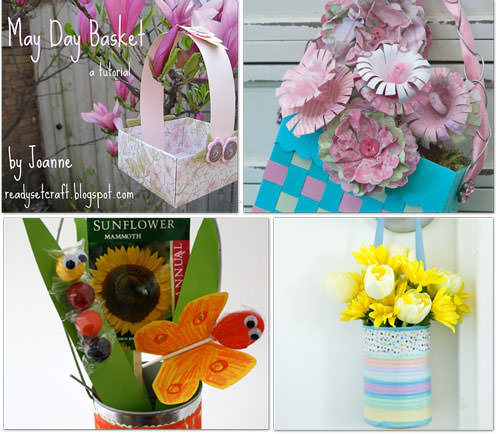 13.  Two Page Paper Basket –  A  darling tutorial to create a lovely little May Day basket to fill with treasures and pretties in celebration of Spring
14.  Weaved Paper Basket & Flowers – Full printable instructions on how to create this darling woven paper basket and flowers.
15.  The Recycling Bin: May Day Baskets – An easy project using decorative masking tape and recyclables.
16.  Make Your Own May Day Basket Out of a Tin Can – These taller pasta sauce cans are perfect for May Day Baskets (smaller cans could also be used). Since the cans are water tight they are perfect if you are using fresh flowers.
May 1st Flowers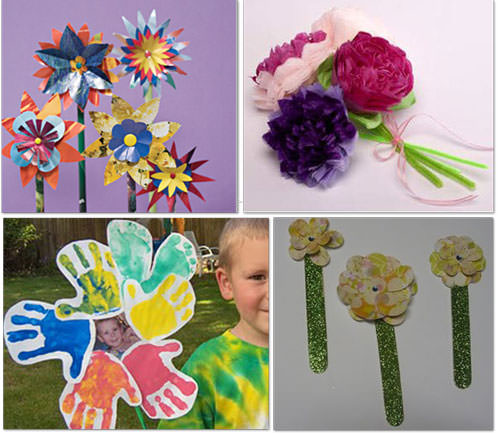 17.  Photo Flower Bouquet – A fun photo flower bouquet craft and homemade gift idea for Grandparents for May 1st.
18.  Paper Flower Bookmarks – A really simple craft and activity for kids that you can make together.
19.  Glossy Paper Flowers – Far from the garden variety, these blossoms stem from magazine pages. They're easy to make and leave lots of room for inspired creativity.
20.  Tissue Paper Flower Bouquet – These flowers are quick to make and the children enjoy making them. Younger children may need some help with accordion-pleating the tissue paper.
21.  How to Make Perfect Paper Daisies – These cheery blossoms brighten any table and make a wonderfully unexpected bouquet to give to a friend. Best of all, they're simple and inexpensive to make.
22.  Fabric Flower Ring – Chose two coordinating fabrics in peachy/pink shades. One more matte material and the other an organza type (shimmery and see-through).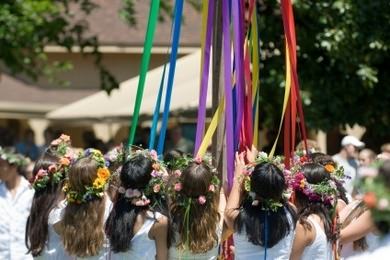 23.  DIY: Making a Maypole for a Maypole Dance –  Create a Maypole from a salvaged branch to serve as the focal point of a casual gathering with children ages two years-old to six years-old and their parents. It was extremely easy.
Thanks Ladies. I just adore these May Day crafts are so much fun! Feel free to grab my "I was featured on Tip Junkie" blog button. You earned it! {{knuckle bumps}}
If you have a homemade gift idea or tutorial over on your blog, we'd love to see it! Feel free to leave the blog link in the comments or on the Tip Junkie Facebook page. Or if you're looking for a specific theme, let me know! I'll be happy to find it for you. {{I've got your back!}}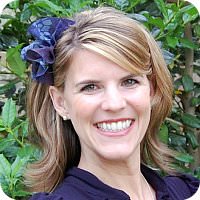 Creating Memories that Endure,
Laurie