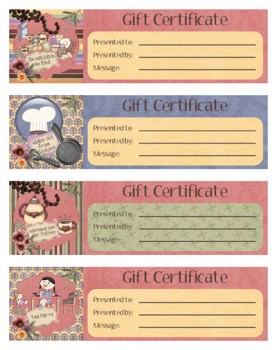 Print Free File:
Mothers Day Gift Certificates (1506 downloads)
Help your husband come up with an easy homemade Mother's Day gift that he can make with the kids.  For this project all he needs is a printer, paper, scissors and a pen.
How to Make:
Print gift certificates on cardstock or heavy weight paper.
Help child trim off the excess white border.
Help child fill in the sections "Presented to", "Presented by" and "Message".
Have child wrap gift certificates in ribbon or put in decorated envelope to present to Mom as a special gift.
The Mother's Day gift certificates were created using the Breakfast Fixin's scrapbooking kit by Scrapalicious Cereal.
About the Executive Homemaker: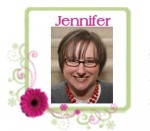 I'm Jennifer from Scrapalicious Cereal. I am a digital scrapbooking designer with a passion for creating joy-based thematic scrapping kits that reflect an aesthetic for artistic integrity and wholesome values. My goal is to create beautiful, high-quality digital scrapbooking materials that help busy moms preserve those special moments that they want to remember for a lifetime.
You can stay up to date on my latest releases and freebies by subscribing to my blog or becoming a Scrapalicious Cereal fan on Facebook. And don't forget to stop by my store at Stuff to Scrap, you never know what might be on sale!