I have got to take a moment and properly thank Shannon from Eight Crazy Design for making Tip Junkie so beautiful!  She's my blog designer with MAD SKILLS!
Shannon and my web designer collaborated on the WordPress version of Tip Junkie and did the most amazing job.  I'm over-the-top thrilled with the final look.  There's still a little more to do, but all in time. 🙂
So if you're looking to give your blog a fabulous make over Shannon's your girl.  But you better sign up quick because she's got a well deserved wait list.
Shannon is:
Quick!
So easy to work with
Trendy
Affordable
Gets to know your personal style and then reads your mind!
I'm not kidding.  I've used her services for Tip Junkie (many many times), my personal blog, and she's just finished making over Executive Homemaker (but the new site isn't up yet).  Shannon is absolutely fabulous!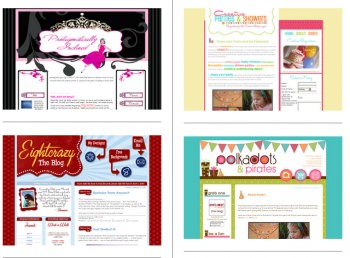 You've got to check out Shannon's Portfolio!  Holy cow, it reads like a who's who in blogland as many of these talented women are my favorite bloggers.
Today's Creative Blog
According to Kelly
SITS
Picky Palate
Our Best Bites
Seriously, I could go on and on…  Just go check her out.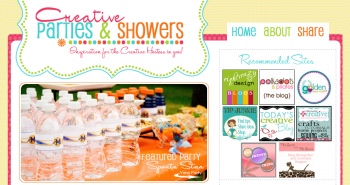 To top it all off, Shannon has just launched another blog of her own Creative Parties and Showers.  It's FAB-U-LOUS!
She was even so kind as to ask me personally if I was ok with launching it becasue she didn't want me to feel like she was competeing. Now, that's a great blogging friend.  Of course I didn't mind, blogland is big enough for all of us.
Everything Shannon does is quality and absolutely beautiful, Creative Parties and Showers is exactly what you would expect from such a talented woman.

Shannon, you know I adore you and am so grateful for making the Tip Junkie re-design so easy and fast.  How you read my mind on what I want before I even know, constantly amazes me.  I covet your skills.  {{wink}}
Your friendship means the world to me and I think you're worth every penny as you've got mad skills!  Thank you for your dedication to making blogland a more beautiful place.  {{hugs}}