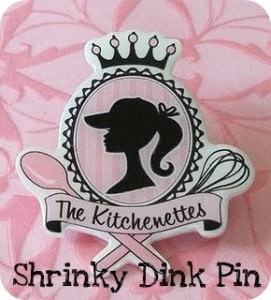 I'm a huge fan of Shrinky Dinks! I made them as a child with my mom and I still make Shrinky Dinks today as an adult. Melissa submitted her blog post on how to make Shrinky Dinks using her ink jet printer and I just couldn't wait to show you.
Shrinky Dink Pin
I made Shrinky Dink pins for my Jr. League kitchen crew to wear on our ball caps. The caps are part of our uniform along with sneakers, long-sleeve t-shirts and pants.
Melissa hooked us up with a fabulous pictured tutorial with step by step instruction so you can make any design you want at home!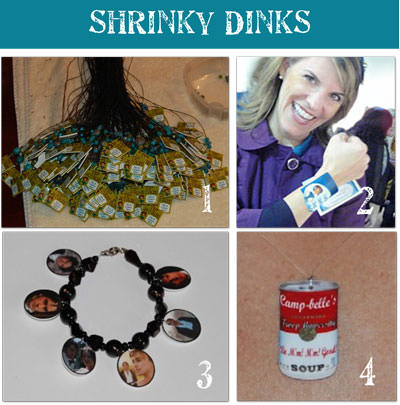 Personally, I've used Shrinky Dinks for so many things: