Hey Ladies!  I hope your week is going well.  I'm going to switch gears a little and feature boy birthday party themes, decor, games, and party favor ideas.  You're just going to love these party ideas and many of them you can adapt to almost any party.
Be sure to tell these fabulously creative women that the Tip Junkie sent you!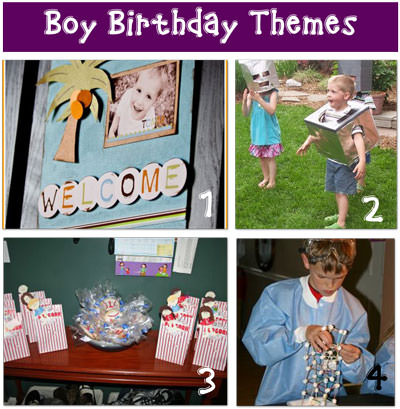 1.  Kim's beach boy birthday party.
2.  Katie's son's robot party complete with games and food.
3.  Jen's baseball birthday boy party.
4.  Brenda's mad scientist birthday party.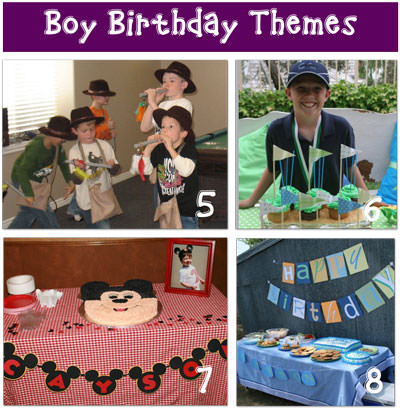 5.  Malinda's Indiana Jones party.
6.  Donna's mini golf in your backyard party.
7.  Mickey Mouse party inspiration from Sarah J.
8.  Classic green and blue boy birthday party from SarahJ.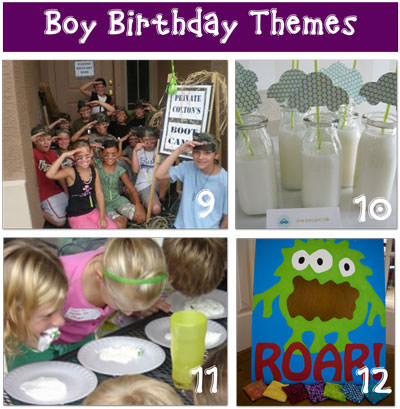 9.  Livin' Life Patino Style's army party.
10.  Jack & Izzy's car themed birthday party.
11.  Jonicb's fear factor themed birthday party.
12.  Juice Bits monster bash birthday party.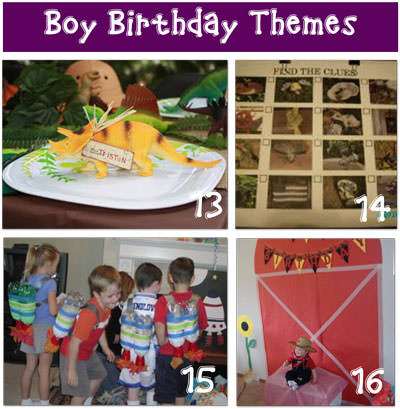 13.  The Price is Write Dino Mite birthday party.
14.  The Lund Five's detective party.
15.  Rocket or Space themed birthday party.
16.  Kendra's ideas for a barnyard or farm birthday party.
Other birthday party themes, games, decorating, and tips:
Star Wars Birthday Party
Indiana Jones Birthday Party
Bionicle Birthday Party
Transformer Birthday Party