Wondering what vegetables to grow in your garden?  The top 5 easiest vegetables to grow from seed are Lettuce, Peas, Tomatoes, Cucumbers and Peppers.  Today Tina is giving us the low-down on Seed 101 with detailed instructions on how to grow from seed.

Vegetables To Grow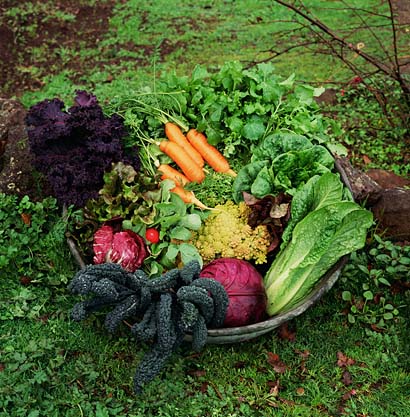 In the world today, more and more people are venturing into the realm of vegetable gardening for themselves. This is partly due to the rise in the cost of everyday living and the ever growing desire to consume as much organic fruits and vegetables to grow as possible. I personally think this is a wonderful move for our economy. Here I will teach you about some of the easiest vegetables to grow from seed that will save you big bucks at the grocery store and give you the confidence that you know what you and your family are eating.
The top 5 easiest vegetables to grow from seed are
Lettuce, Peas, Tomatoes, Cucumbers and Peppers.
Lettuce – Particularly leaf lettuce like Romaine and Red sails simple to grow and taste great. They are a cool weather crop that can be planted directly outdoors in early Spring, 4-6 weeks before the last frost, and in the late Summer, to give you a Fall harvest. Either in your designated vegetable bed or a large planter, moisten the soil and sow the seeds right on top of soil and lightly cover with a fine soil. Firm lightly and keep evenly moist. They like full sun to partial shade and will be ready to harvest in about 45 days. To harvest, I recommend trimming only what you need for that day from the outer most leaves, leaving the "center crown" in-tact to continue growing and harvesting from.
How To Grow From Seed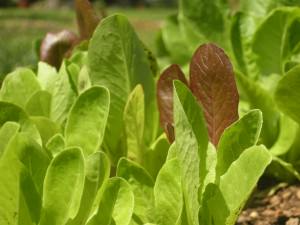 Peas – Are a cool season crop and can be planted as soon as the soil can be worked in the Spring. Sow them about 1″ deep and three inches apart, with a trellis to grow upon. Water deeply and keep moist until they sprout. You can harvest the pods when they are young and plump. Store them in an airtight container in the freezer until you have enough to prepare with a meal.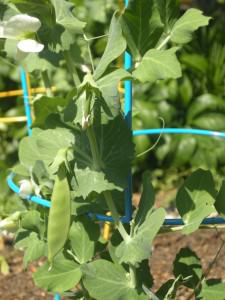 Tomatoes – Dudes and Dudetts, I am here to tell you that Tomatoes are one of the hardiest plants of the edible plant world that there ever were! They are like weeds in the garden, ready to take over! Some great choices for easy, delicious Tomatoes, that you can grow yourself are 'Chadwick's Cherry' and (my personal favorite) 'Brandywine', or check out this extensive variety list at http://www.naturalhub.com/grow_vegetable_cultivars_tomato.htm . To get a head start, plant seeds indoors about 6 weeks before your last frost date. Be sure to plant them in a good quality, seed starting soil mix, like "Fafard" Seed Starting Mix. Place 3-6 seeds on top of moistened soil and cover with about 1/4″ of soil. Mist soil and keep them moist until germination. Keep them in a very sunny window or under grow lights. Before planting in the garden, "harden" them off by putting them outside near their new home, but protected from direct sunlight, just during the day for about a week. Then, when ready to plant outside, one tip for stronger plants, is to plant them deep, all the way up to the first set of leaves! Keep deeply watered and harvest ripe fruit immediately. As far as pest that might munch on the leaves, hand picking them off is probably the most "organic" way to go!
Cucumbers – The seeds are large and easy to handle. They are a hot weather crop that can be planted directly in the garden, skipping the process of starting indoors. Sow the seeds in the garden, about an inch deep and keep moist until sprouting above ground. If it is a climber, make sure you have a trellis to support the vines. Bush varieties can be planted without trellis. To prevent the spread of fungus, be sure that when you water, you don't get water on the foliage. Frequent harvesting is key to heavy production. Harvest young cucumbers and don't allow them to get too large on the plant. One popular variety is 'Straight 8″ which has high yields of smooth, 8″ long, straight fruit.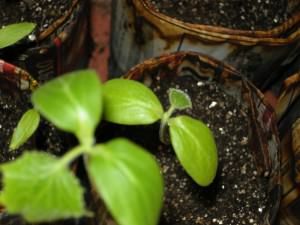 Peppers – When I think of Peppers, I think of all the different types there are. Don't you? So when choosing which to grow, the sky is the limit and you can grow more than one variety. They are all simple to sow and grow indoors, which should be started about 6-8 weeks before your last frost date. Plant them in the exact same manner as you would plant tomatoes as stated above. The key to success is to keep them warm. After they are "hardened off", be sure that the outdoor soil is warm and the temps are at 65 degrees or more during the day and no cooler than 50 degrees at night. Don't plant small seedlings too deep, plant them "high and dry" I like to say. Keeping them evenly moist, never over-watered will ensure good production.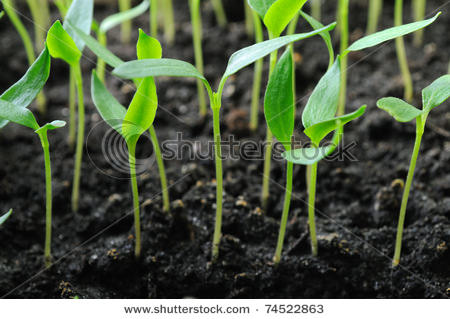 How to Garden Series:
Step 1 –  Ground Site Selection
Step 2 – Improve Gardening Soils
Step 3 – Garden Beds, Pockets and Pots 101
Step 4 – What To Plant
Step 5 – Gardening with Children
Step 6 – Top 5 Easiest Vegetables to Grow From Seed
Feel free to ask Tina any 'how to garden' questions you might have!  You can leave your question in the comments or on the Tip Junkie Facebook page.
Tina is a Southern gardener  who has a passion for plants and a desire to learn more about them every day.  We are so glad she's sharing her knowledge with us.  You can find her at Botanicsonline, A Southern Gardeners Blog.