Have you been wanting to learnhow to garden but didn't know where to start? The first step is finding the right ground to plant the garden! In the first article in the new how to garden series, we're taking baby steps and laying the ground work by learning all about about site selection.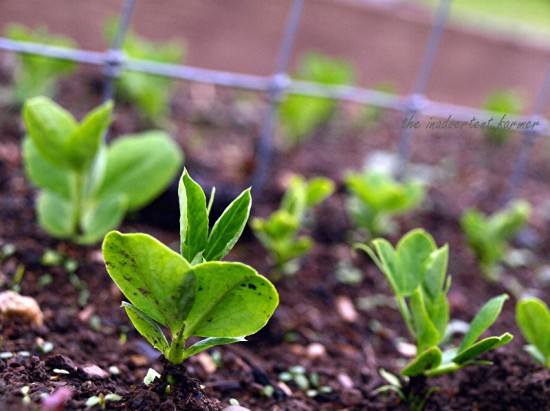 How To Garden Series
Hey there…I'm Kim. I am as happy as a gardener with a new seed catalog to be hanging out here on the Tip Junkie! Today we are beginning a series on gardening, starting, well… from the ground up! This will be regular series here for a while covering gardening for beginners. We'll go from seed to table, from compost to harvest, and all stages in between. Prepare to be wowed and amazed at what you…yes YOU…can grow! I hope to see you all here each Friday for some gardening fun!
And if you have any questions…feel free to shout them out and I'll do my best to answer them as we go.
You are what you eat.
I'm sure we've all heard this saying, and on the most biological of levels it is very true. If you eat well, choosing fresh organically grown produce, you are fueling your body with the best ingredients possible.
There is no better way to get the healthy fruits and veggies that our bodies crave than to grow them ourselves.
Wondering where to find your garden spot? You don't have to have a lot of land,or any land at all, to grow a garden. A sunny front yard could be perfect, as could light filled windowsill. A corner of a back yard or a local community garden plot could be the ideal place for you to grow a little something for your dinner table.
Ground Site Selection
Gardens have very simple requirements…healthy soil, water, and sunlight, that's it! So today we're going to start the garden series with site selection for your garden spot.
Where you place your garden is very important. For many crops you will need a minimum of 6 hours of direct sunlight per day. As a northern gardener I need even more than 6 hours to grow things like melons, tomatoes, corn, and peppers. If you are a southern gardener you may need to avoid a garden spot that gets the late afternoon sun unless you are going to use some sort of shading.
Avoid areas that are water-logged or tend to be frost pockets. Also stay clear of large trees as they can be difficult to garden around due to shade and competition for nutrients from their roots.
Remember to pick a spot that is easy to get to. There is no use having a beautiful little plot of veggies if is is not convenient to get to. If you have to get out your GPS and grab snacks for the trip to the garden, you've probably picked the wrong spot!
The kitchen gardens and potagers of yesteryear were the perfect example, being just steps from the back door they assured the freshest ingredients for every meal with minimal effort to harvest. Mine is located a few steps from our back door and I can see it from my kitchen window…a daily reminder to get out there garden! I also placed mine where I could keep an eye out for elk and my pesky camel who likes to lean over the fence and eat my tomatoes…I kid you not!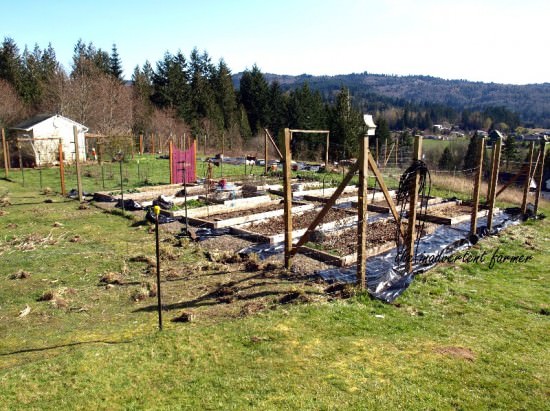 If your best site is in your front yard, please by all means use it. Fruits and vegetables make for perfect additions tucked in with petunias and roses! A tiny side yard can grow in incredible amount of produce if planted intensively. A deck can hold many grow boxes and be a fine addition to your outdoor experience. A large back yard vegetable garden can produce enough food for your family as well as friends and neighbors! Don't be restricted by the 'traditional' vegetable garden placement, it is your garden…you get to choose!
Have fun choosing the perfect garden spot and I'll see you next week for the spell binding topic of healthy soil…I promise to make earth worms and compost as exciting as possible!
How to Garden Series:
Step 1 – Ground Site Selection Step 2 – Improve Gardening Soils Step 3 – The 411 on Garden Beds, Pockets and Pots If you have any questions about starting a garden or anything we've talked about today, please ask it in the comments or on the Tip Junkie Facebook page. We want you to succeed and would love to help you!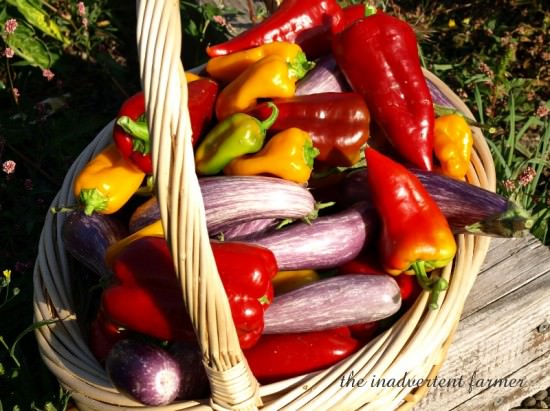 Kim is a small organic farmer who lives in the Pacific Northwest raising organic fruits, veggies, critters, kids, and…a camel! She blogs at the inadvertent farmer where she dishes on living the authentic country life. She also hosts a yearly summer-long series and contest called KinderGARDENS that is aimed at instilling the love of gardening to the next generation believing that dirty hands make for healthy happy kids!